7 Style Tips for Unruly Hair ...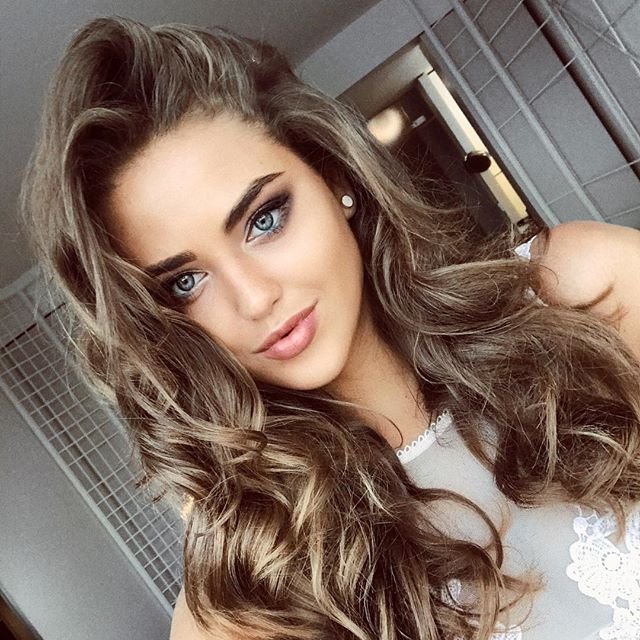 The tips for unruly hair I'm going to discuss today will help you reduce frizz, learn a couple of life-saving tricks and enjoy your wild mane despite the fact that styling unruly hair often takes a lot of time, nerves and effort! I know…I know… not every hair acts the same, but do check out these tips for styling unmanageable hair anyways because you might find the one that works for you:
The first on my tips for unruly hair is to really give your frizzies a run for their money! Sure, curly or wavy hair can't be perfectly smooth but conditioning and a good defrizzer can really do a lot in terms of both, the health, and consequentially, all those poufy, frizzy, shapeless bits that can ruin a girl's day.
2.

Opt for a Sleek Hairstyle
Styling unmanageable hair is much easier if you pick s hairstyle that allows you to use pomades and gel to slick your hair back. A sleek bun is my personal favorite but you can also opt for braids, chignons and various types of ponytails. Give it a shot – they are the best way to get your wild curls to behave and let's not forget most of these can be worn for work/school/special events which means you'll have a perfect pro/casual/glam look ready to pull out whenever you're having a bad hair day.
If your hair isn't frizzy or curly but simply too silky and soft to style give this simple yet great tip for styling unruly hair a shot – wash your hair 24 hours before attempting to put it up in an updo. Waiting until your hair isn't too clean to fly away and yet isn't too dirty to look gross is a fool-proof way to easily get an ideal hairstyle!
Next of my tips for unruly hair would be to always have a volumizing mousse ready, in case you want to wear your curls loose and wild! Wash your hair, let it dry naturally until it's about 80% dry then apply the mousse to your roots and blow dry upside down to activate all that volume increasing ingredients. Apply your favorite curl defining cream here and there in case that short blow-drying has left you with a few messed up curls , finish off by adding a shine serum and voila! You are ready to go! Head full of thick curls is always sexy!
Your hair simply refuses to stay straight? No need to get upset – you're not alone! When I let my hair dry and attempt to straighten it afterwards…well, let's just say everything stays on that – attempting! And here's a tip for unruly hair you'll definitely want to remember – blow dry it! Allow your hair about a half an hour to 45 minutes to go from wet to damp then attach a narrow diffuser onto your hairdryer and use a big round brush to dry your hair straight section by section. It takes a bit of practice but will give you a perfectly straight hairstyle that lasts until the next wash.
6.

Condition, Condition, Condition
Styling unmanageable hair will be a piece of cake if you remember to condition it well, either by applying a natural mask before you wash it, opting for a new moisturizing treatment or a nurturing leave in conditioner. Any one of these methods will help reduce the usual frizz, give your hair softness and shine and allow you to detangle it easily.
7.

Experiment with Messy Styles
The last of tips for unruly hair can be simply put this way –if you can't beat them, join them! LOL! No, not give up, but simply make the best out of a bad situation. Experiment with various messy hairstyles that will allow you to look great without having to spend long hours flatironing your hair and your life will be much simpler!
Do you have some tips for unruly hair to share as well? Well, do let me know! Styling unmanageable hair is a process that often requires a very personalized approach and I am aware of the fact that things that work for one might not work for another, but I also think that the more tips we throw out there, the better!
Top Image Source: weheartit.com
{{#comments_count}} Show Commnents ({{comments_count}}) {{/comments_count}}