I'll be the first to say that I fall into this category. My forehead makes up a large portion of my face, but with time I've figured out how to style my hair so that the emphasis isn't on my forehead anymore. While you might not be able to pull off any hairstyle you want, there are loads of great choices for girls with big foreheads. Choose one of these looks and you'll feel as fabulous and you appear. And the best news – they're easy and fun to do!
1

Half up and Half down with Side Bangs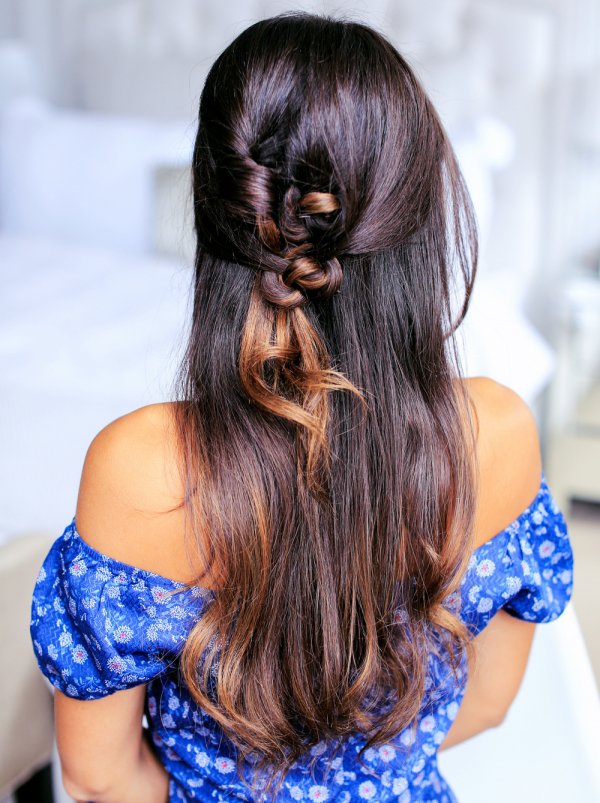 This is actually one of my go-to looks. It draws the eye up and away from your forehead, but still gives you a polished and sophisticated look. Start by pulling the top half of your hair up and back, securing it with barrettes or bobby pins. Then comb your bangs to the side and spritz the whole thing with a dab of hairspray.
2

Try Some Curls All over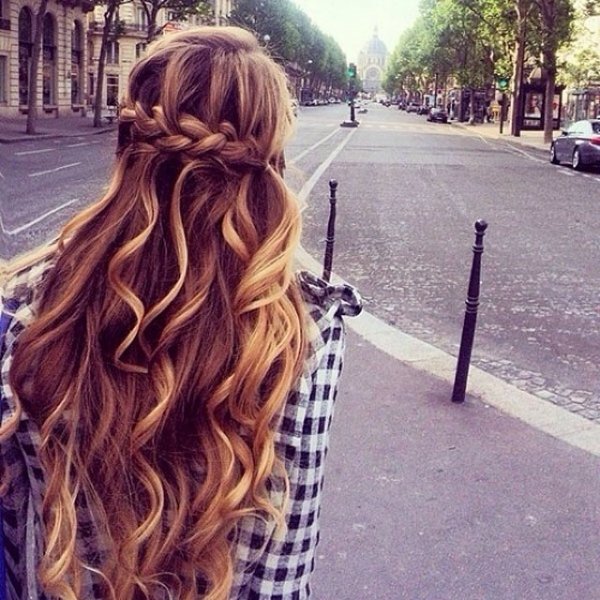 This is especially great if you have shorter hair. The curls will create visual interest all over your head, distracting people from the size of your forehead. Even if you have longer hair, this look will work. Stick with the side bangs here too, which provide a bit of coverage on your forehead so it isn't so obvious.
3

Go with a Side Braid – It's Always Cute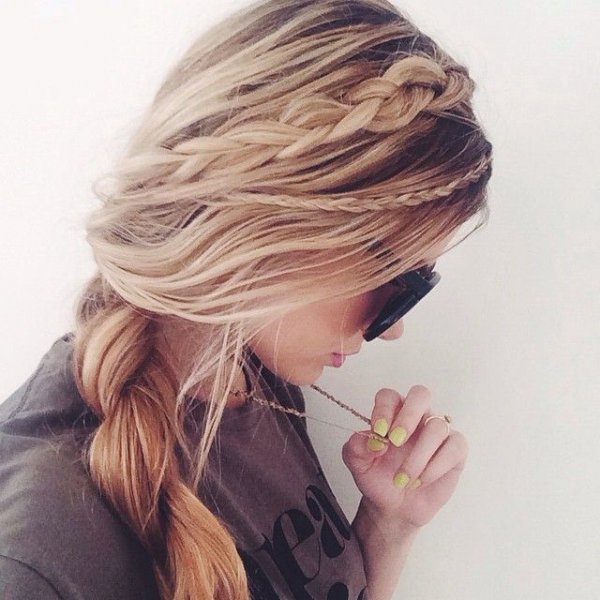 A side braid really works for just about face shape or forehead size. The trick is to do a loose and tousled braid rather than a really tight and severe one. That way your forehead isn't on display because your hair helps distract and create a look that takes the emphasis away from your head. Use a cute elastic or barrette to secure your side braid.
4

Try an Updo with Bangs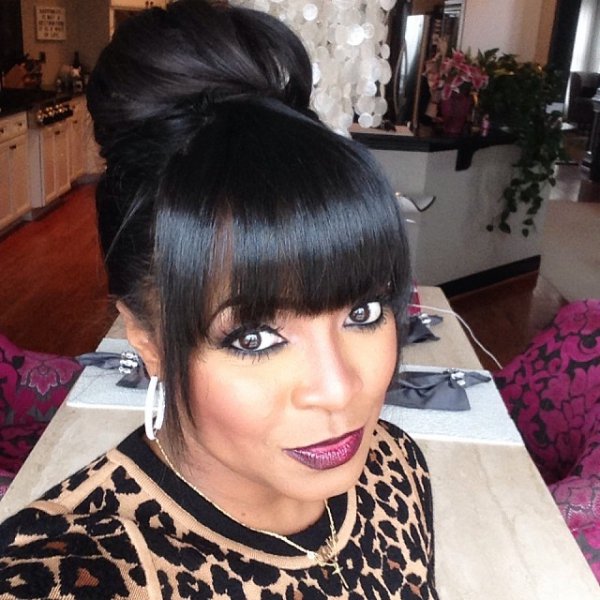 Nothing covers up a big forehead better than a really good set of bangs. You want wispy bangs rather than a severe straight cut, but combined with a cute chignon or top knot, you get a look that looks fabulous and won't leave people whispering about how huge your forehead is. Take it from me – this look works! I use it all the time!
5

Parted in the Middle with Lots of Layers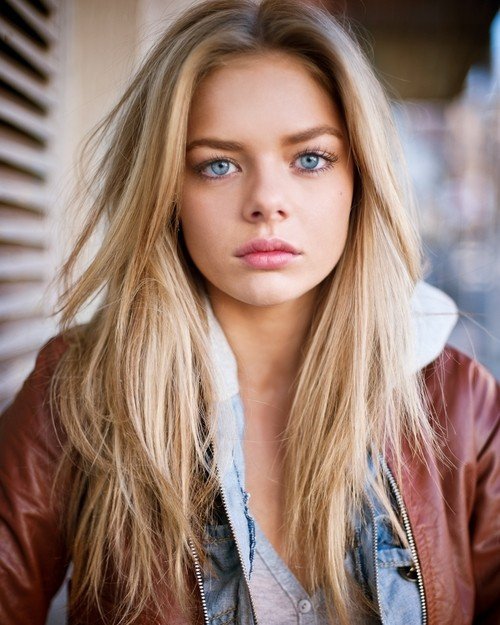 I tend to avoid a middle part because I feel like it only emphasizes my big forehead, but the experts say this look works if you choose a heavily layered haircut. It helps give your entire head of hair some volume, which helps balance out the size of a large forehead. This look is super easy to maintain and style so it's perfect for girls who don't want to spend a ton of time on their hair in the morning.
6

The Long Bob Always Works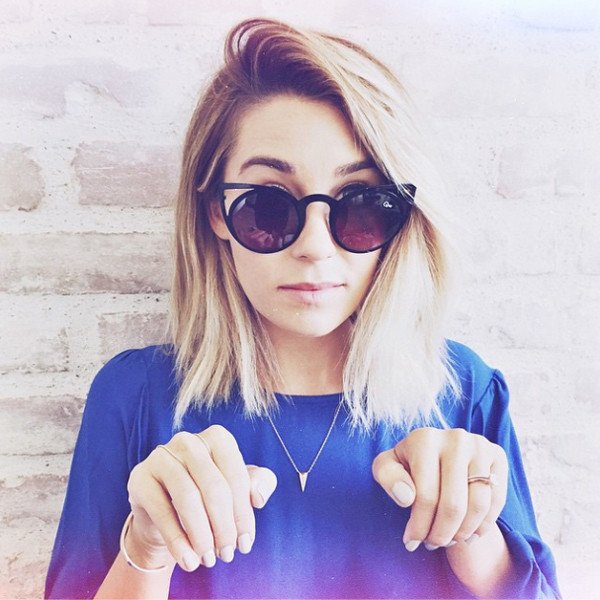 Tyra Banks wears this look well and she has a rather large forehead. It doesn't detract from her beauty though because she knows how to wear her hair. Ask your stylist to give you a long bob and you'll look fabulous too. It's easy and works for a variety of face shapes. Hooray!
7

Long and Parted on the Side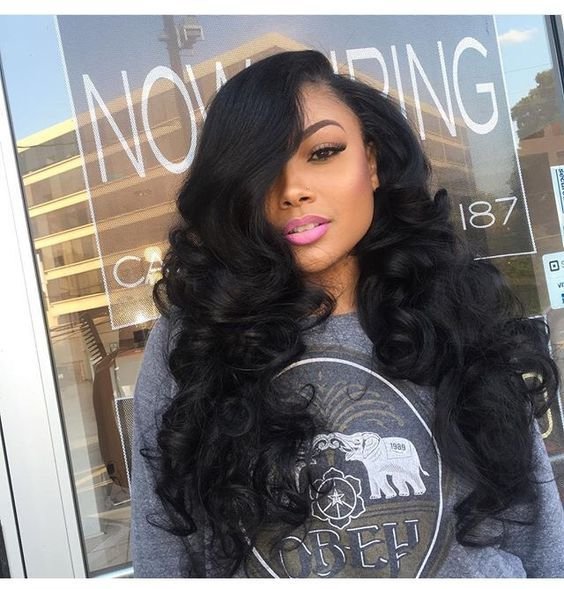 This is a great look for girls with a big forehead. It's easy to style and gives your look something to distract from your head. A side part also gives your hair volume, helping create the illusion of a smaller forehead. You can't go wrong with this look!
Do you have a big forehead? What style do you like?