9 Things Your Hairdresser Wants You to Know ...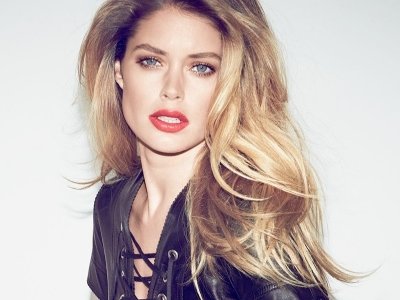 Things your hairdresser wants you to know will be helpful not only to your appointment results, but also to your relationship with your stylist! Your hairdresser is someone that you will see often if you go to have your hair done every few months. Make sure that you read this list to help your appointments go smoothly. These are real-life tips from my own hair stylist and a few others I have met along the way. See below for things your hairdresser wants you to know!
1.

Be Respectful of the Time
One of the top things your hairdresser wants you to know is to be respectful of your appointment time. If you're even running 10 minutes behind, it can throw off her whole schedule for the day. A stylist books her time with you according to what you want done, so try your very best to be on time so you can get the most out of your appointment.
Nothing can ruin a person's day like leaving the salon feeling less than untouchable! When you go in to have your hair done, be very specific about what you want. Don't be vague. If you just want a new look and you trust your stylist, that is totally okay! But make sure that your hairdresser knows what you mean when you say "Honey-blonde highlights" or "just two inches". Your interpretation and her interpretation could be completely different!
3.

Be Realistic with Expectations
Most of us get our hair inspiration from celebrities these days, or Pinterest, which is kind of the same thing. Either way, go to your hair appointment with realistic expectations. You might not have the face shape or the hair texture to rock a cute pixie cut like Natalie Portman. And just because Demi Lovato recently flaunted blue hair on The X Factor show doesn't mean it will be practical for you in real life. Discuss these kind of changes with your hairdresser.
4.

Bring Entertainment for Your Children
Bringing your children to a hair appointment isn't the best-case scenario. But we all know it isn't always possible to find a sitter. In the event that you DO bring your children with you, make sure you bring entertainment. A stylist can't focus on you and your hair needs if she has to constantly check to make sure that scissors and hair dye are out of little Johnny's reach!
5.

Share Your Hair History
Have you ever dyed your hair at home? Gotten a perm? Do you have virgin hair? Have you had weaves? Sharing your hair history can help your stylist to better serve your needs! They can then recommend products, treatments, and processing that will better serve your hair needs!
6.

Salon Products Actually Are Better for Your Hair
Have you ever been vexed because it seems like your hair stylist is "pushing" salon products on you? Turns out, the salon products are actually better for your hair! Yes, they are more expensive, but in the long run it will be worth it. Salon products are better quality than drugstore products, they last twice as long because you need less per use, and they are healthier for your hair. It's worth the splurge!
7.

Be Present at Your Appointment
It's hard for your hairdresser to communicate with you if you're on your phone or trying to eat while you're getting your hair done. Try your best to be "present" at your appointment. It's not only polite to your stylist, but there may be instances where you need to hold very still for a hair cut and it's hard to do that when you're preoccupied with something else!
What are your hair needs? Do you need a cut that you can wash and go? Do you have overly dry hair? Is dandruff an issue for you? Make these concerns known to your stylist. You might leave the salon feeling beautiful, but if you get home and find that your new style takes an extra 2 hours to fix every morning because it goes against your natural hair type, you may be more than a little upset!
9.

Brag about Your Haircut
You as a client are a walking billboard for your hairdresser's work! Try to be regular with touch ups when you can. Did you know that many hairdressers will offer you a small discount for referring new clients? Hairdressers rely mostly on word of mouth, so don't be shy!
Hairdressers have an important job. Your hair says a lot about you, and a hairdresser is the one who shapes, colors, and cuts your hair to best flatter your face so you can put your best foot forward! Be sure and tell your hair stylist how much you appreciate him or her the next time you go in! Thank for reading stalkers!
{{#comments_count}} Show Commnents ({{comments_count}}) {{/comments_count}}