7 Tips for Silky Hair ...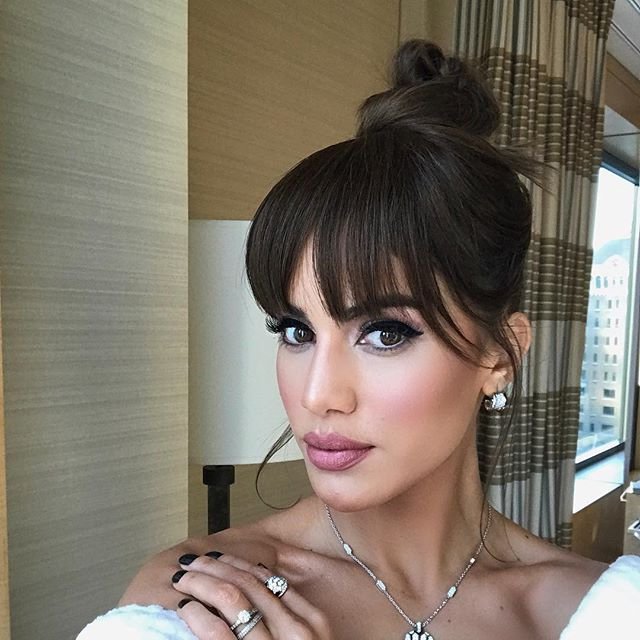 If your hair has suffered some heat damage, dryness or split ends, take note of these tips for silky hair! I always have my eyes and ears open for ways to achieve a head of healthy, shiny hair. As much as I love to style my hair, I know it takes a toll on my tresses. Let's read up on some tips for silky hair and give our hair some much-needed TLC to achieve smooth and glossy hair!
One of the must-do tips for silky hair is to avoid washing your hair daily if you can. Most shampoos contain chemicals and sulfates that can dry out the natural oils and damage hair if used too frequently. If your scalp and strands feel dirty without their daily washing, try a dry shampoo for those days in between shampoos. They make your hair smell good, easier to style and you'll feel much cleaner!
The next hair tip for healthy hair involves doing a weekly deep conditioning treatment. Now I'm the absolute worst at remembering to do a weekly treatment but I can sure see and feel the difference when I don't remember to do it! You can buy a deep conditioner or easily make your own at home with a few products from the kitchen!
How much research did you put into your last brush purchase? If you're like most women you either randomly pick a brush or you choose a certain shape and that's it. Well, did you know that the type of bristles you use are important for silky hair? Boar bristles are on the pricier side but they're great at removing dirt and debris from thick hair as well as stimulating and massaging the scalp for healthy hair.
This next hair tip should be a given but there might still be some folks out there who aren't hip to the whole heat protectant thing. Anytime you use a heat tool such as a blow dryer, flat iron or curling iron, always pre-treat hair with a heat protectant to strengthen and shield your strands from the heat. Also, make sure you let your hair dry after you spray it. Taking a heat tool to freshly spritzed hair is like heat styling wet hair!
Another hair tip to get in the habit of doing is to always pat hair dry with a towel. Avoid rubbing your hair with a towel in order to prevent damage. According to the American Academy of Dermatology, rubbing wet hair with a towel is one of the reasons people experience hair loss. Always be extra gentle and careful with wet hair!
I think we've all learned that it's hard to maintain healthy hair or skin if our diet is poor. This hair tip suggests that you drink plenty of water and eat a variety of foods in order to get plenty of nutrients to grow and maintain soft, silky hair. If you're on a special diet you can always supplement with vitamins if you wish.
Another healthy hair essential is to get regular trims. We can't expect to have luxurious, shiny hair if we're rocking split ends and damaged hair, right? Split ends can actually split all the way to the root which can cause serious damage to your hair, so it's best to nip those babies in the bud!
We can all achieve healthy hair if we follow some of these simple hair tips. Although we can't change the structure and texture of our hair, there is a lot we can do to make it look and feel like a million bucks! What are your tips and tricks for having silky, healthy hair?
{{#comments_count}} Show Commnents ({{comments_count}}) {{/comments_count}}