Party Hairpieces are something a girl simply needs to have in order to be truly ready for just any event. There are times when our hair simply refuses to look good on its own and, in moments like than one, we all realize that investing in a few party hairpieces isn't such a bad idea at all! Don't you agree? Well, here are a few great party hairpieces to keep you looking awesome even on a bad hair day:
---
1

Feathered Head Wrap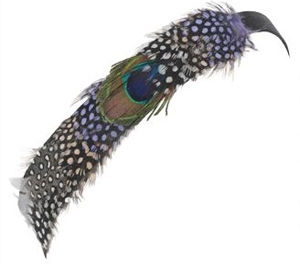 Price: $6.80 at forever21.com
Looking for something lightweight, soft and yet fabulous? How about this soft, multicolored feathery wrap? I absolutely love it and I think you do too! I mean how perfect is that – an accessory you can wear with just any party outfit, regardless of its color!
2

Beaded Head Wrap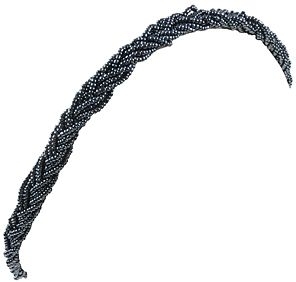 Price: $3.80 at forever21.com
Beads, beads and more beads – perfect party hairpieces should sparkle, reflect light and cause all eyes to turn to you! And this headband will sure do just that while keeping your hair in order and enabling you to have fun without having to worry about your hairstyle!
---
3

Feather Trimmed Headband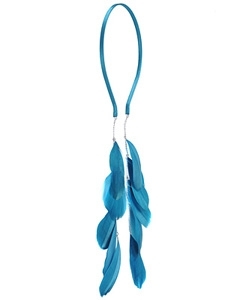 Price: $6.80 at forever21.com
Looking for some trendy party hairpieces to compliment your long, shiny hair? Well, look no further than this one! The color is absolutely gorgeous plus you won't need any earrings now that you have these long feathery things swinging playfully at your shoulders.
---
4

Sequined & Beaded Bow Hair Clip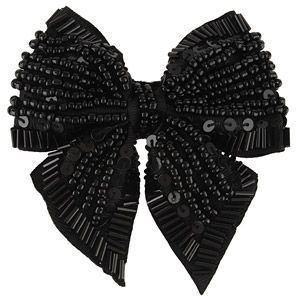 Price: $4.80 at forever21.com
Available in delicate, ultra feminine peach and sexy, sparkly black, this bow is something you can wear as an awesome party hairpiece or pinned to your cardigan, blazer or shirt. Now, that's what I call a versatile accessory! So will you be a seductive black devil or an enchanting peach angel?
---
5

Cara Accessories Swirl Comb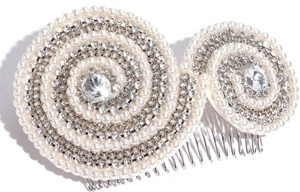 Price: $58.00 at shop.nordstrom.com
Next on my list of amazing party hairpieces is this feminine, oh so romantic hair comb that's going to help you style your hair in all those super lady-like ways you love! And some say hair combs are out! Oh how totally wrong they are!
---
6

Abstract Headband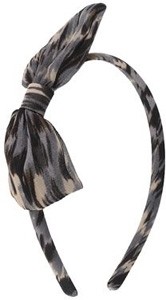 Price: $3.80 at forever21.com
Available in grayish and purplish tones, this cute, attention-demanding bow headband is a perfect way to wear something that looks like animal print but isn't really animal print. So, if you don't like your party hairpieces meowing and growling, pick the next best thing- a bold, blurred print!
---
7

Jane Tran Crystal & Pearl Pin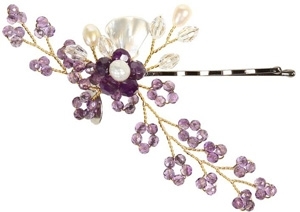 Price: $94.99 at zappos.com
Super elegant, super eye-catching – having a few really nice pins will prove to be very useful in times when your hair looks great and all you need to be completely ready is a nice hair decoration. But, did I mention that these are real, natural crystals? And, oh, excuse me, did I say party hairpieces? Well, what I actually meant to say is hair-jewelry!
---
8

Tasha "Royce Flowers" Headband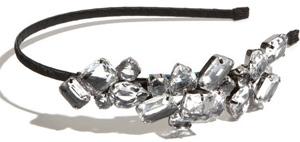 Price: $38.00 at shop.nordstrom.com
Available in gold and hematite – this headband is the most perfect way to bejewel your party hairstyle! And just check out these super-clear, sparkly crystals! WOW- That's all I have to say!
---
9

Tasha "Dragonfly" Barrette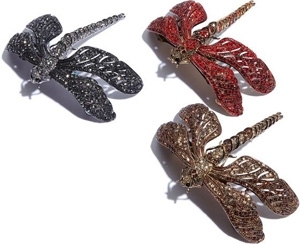 Price: $48.00 at shop.nordstrom.com
My list of amazing party hairpieces just wouldn't be complete without something unique and absolutely stylish such as these barrettes! And I can't even decide which color is more beautiful! Classy filigree, sparkly crystals… absolutely perfect!
Stunning and oh-so-necessary - these party hairpieces could sure complete just any outfit! But which one of these party hairpieces do you like the most? And which one of these party hairpieces would you love to take for a spin this weekend?
Top Image Source: weheartit.com
---
Comments
Popular
Related
Recent