Whether it's quick and messy or perfect and pristine, an updo is a great, classic way to wear your hair. There are tons of styles for updos, most of which are glamorous and lovely. A lot of them are surprisingly easy to do as well, even by yourself. With the summer temperatures already soaring, they're also a great way to keep cool while still looking sensational. Check out some gorgeous ways to wear your hair up, and see what you think!
---
1

A Beautiful Bun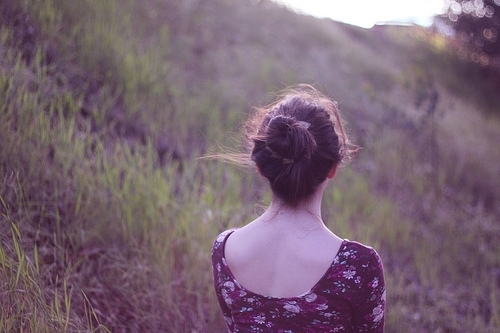 Photo Credit: mellybee
A classic bun is an unequivocally gorgeous way to wear your hair up, and you've got tons of options. You can go with the classic style, but there are tons of variations to this particular updo. Whichever way you go, the style will highlight your cheekbones, your jaw, your profile, your neck – and lots more!
---
2

A High, Flirty Ponytail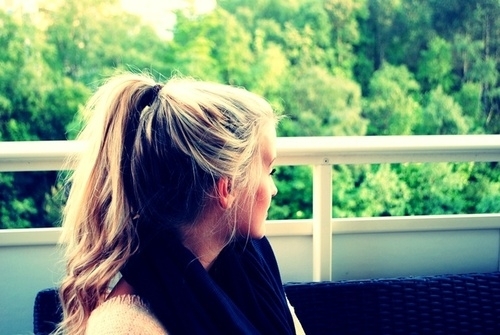 Photo Credit: shileah
Even though my hair's not currently long enough to employ this look, I love it to death. Sure, okay, ponytails secured at the nape of the neck are more sophisticated now, but who needs sophisticated when you can have a little flirt appeal? I mean, come on, it's summer! A ponytail high up on your crown is a great summer look, because it's cute and it helps keep you cool.
---
3

A Sleek Chignon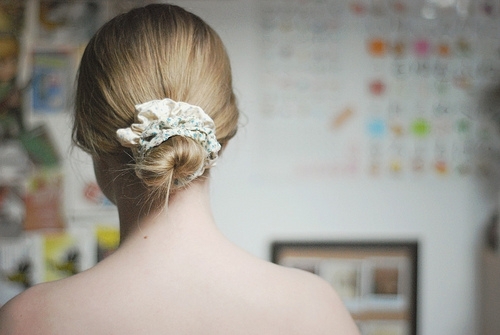 Photo Credit: Siouz
Besides, if you want to do something on the nape of your neck, then the chignon is the most gorgeous way to wear your hair up there. It's so French! Plus, it really is gorgeous. There are several ways to do this as well, whether you make it a bun or a twist. Either way, the chignon est tres beau.
---
4

A Messy Masterpiece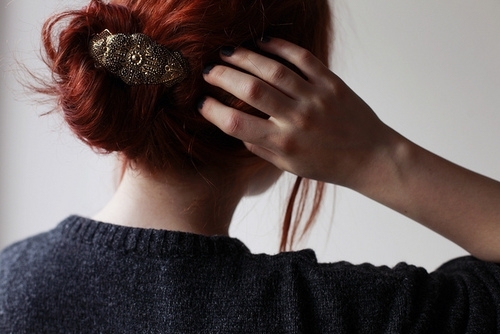 Photo Credit: Zezinha Souza
By and large, however, chignons are sleek and precise. You might want to get a little messy, and that's all good. There are dozens of ways to pull off this look. Mainly, all you really have to do is finger comb your hair back into a style you like, with tendrils falling, and then start pinning! This look is one of the reasons to be thankful for bobby pins.
---
5

A Fabulous French Twist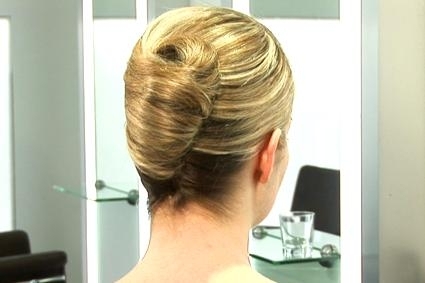 Photo Credit: scagle.wordpress.com
The French twist is another precision look – at least, most of the time. It doesn't always have to be so perfect. There are many variations on this look as well, but no matter which way you slice it, it's definitely a gorgeous way to wear your hair up, especially if you're going to a special event.
---
6

A Perfect Pompadour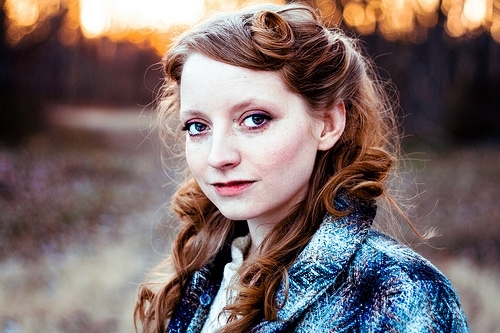 Photo Credit: ∇JennKaye
The pompadour is not the pouf, I promise. For a great example of this style, think about how Dita von Teese likes to wear her hair. The great thing about this updo is that it doesn't really matter how long or short your hair is. There are tons of ways to do it, and the result is beautifully vintage, yet more than a little edgy.
---
7

A Lush Loose Sweep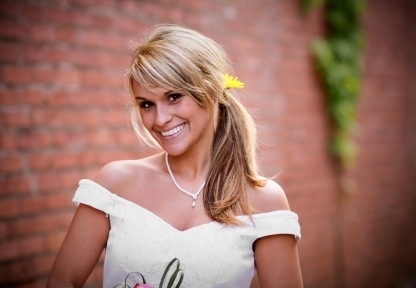 Photo Credit: sheknows.com
Loose sweeps and buns are gorgeous. They can go low on your neck or, ideally, off to one side. Not quite a messy masterpiece, they need a little bit more structure than that. However, they're still extremely easy to do, and look fantastic if you've got side swept bangs.
Some of these gorgeous ways to wear your hair up are simple while others take a bit more work. In the end, however, every bit of effort is worth it so you can go out looking your most beautiful. What's your favorite way to wear your hair up in the sweltering heat?
Top Photo Credit: data.whicdn.com
More
Popular
Recent