With school in full session, these back to school hairstyles are here just in time. There are many events that you are going to need to look your best for – school dances, dress-your-best days, prom, and even just looking presentable during the day. However, we may be tired of the same standard bun or ponytail. That's why I've decided to gather up some new, fresh, and sophisticated back to school hairstyles that can be worn for whatever occasion you may need them for. They are also perfect for those occasions when you are interviewing for a college or job and need to look your best.
---
1

Celtic Knot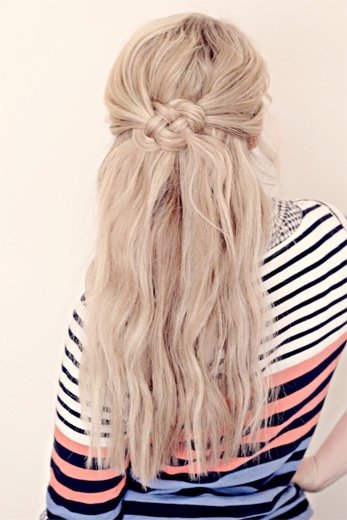 This is one of the classiest back to school hairstyles you can have. It's perfect if you need to dress nicely for an event or dance. Here's how to do it – Take a strand of hair with your left hand and wrap it over the two fingers of your right hand. Remove right hand when the full strand is wrapped, leaving a small loop. Continue to hold this loop as you grab another piece of hair from the other side of your head. Put this second piece of hair in between your pinky and ring finger on your left hand. Grab the section of hair that's in between your pinky and ring finger with your right hand and pull it under the loop of hair in your left, making sure it's tight. Place a hair clip in front of the loop and pull the left strand over the circle you made and through the loop. Push this strand under the right piece of hair. Take the bottom of your loop and pull the strand up, over and through the bottom of the loop. This may take a few tries to get it to look like the picture, so be patient!
---
2

Perfect Beach Waves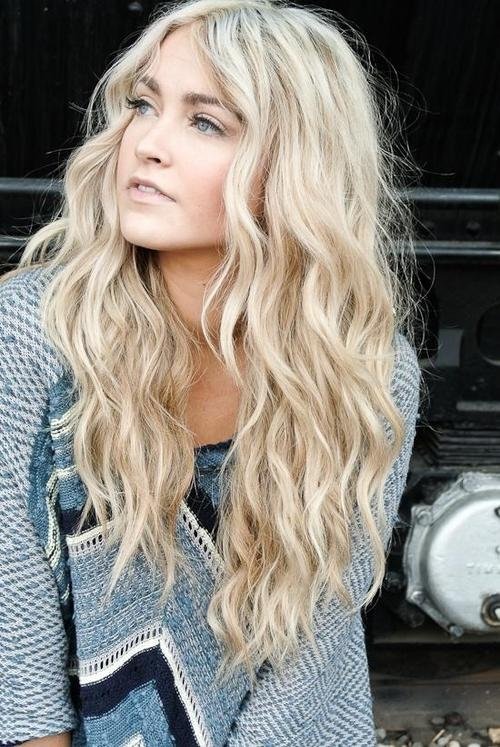 Keep summer alive with these beachy waves! This hairstyle is perfect for when you are in a hurry, but you still want your hair to look cute. It is casual enough to wear every day for school, but stylish enough to give you class. I like to wear this hairstyle during the fall when I want to hang onto summer a little longer, or in the spring when I'm anticipating the summer to come. All you have to do is use a heated curling iron (I prefer a triple-barrel curling iron) and loosely curl each strand so that it's a wavy texture. You can wrap the hair strands if you want or need to, depending on what texture your hair is already. They also make beach wave curling irons, so that's an option as well.
---
3

Side Fishtail Braid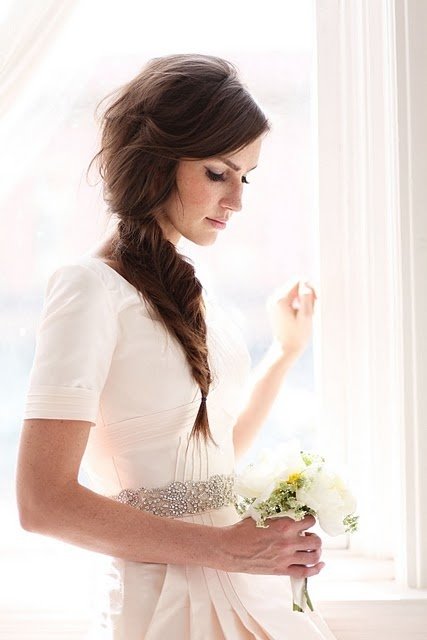 Take your standard braid to the next level by making it into a fishtail braid. This adorable hairstyle is so cute to wear almost any day, and isn't that much more difficult than a regular braid. Start by taking your hair and moving all of it to the side you want your braid on and putting it in a low ponytail. Then, part this into two separate strands, grabbing one in each hand. Take a piece of hair from the back of your right strand and cross it over to grab with your left hand; do the same with your left piece of hair, this time crossing it over the strand you just formed. It should be shaped like an "X" in the middle of the two strands. Keep repeating this braid formation until you have a length of braid you want. You can then tie another ponytail holder onto it and leave some straight hair at the bottom, or make a full braid. Then, gently pull out the braid for a messier look, and spray on some hairspray.
---
4

Sleek Sock Bun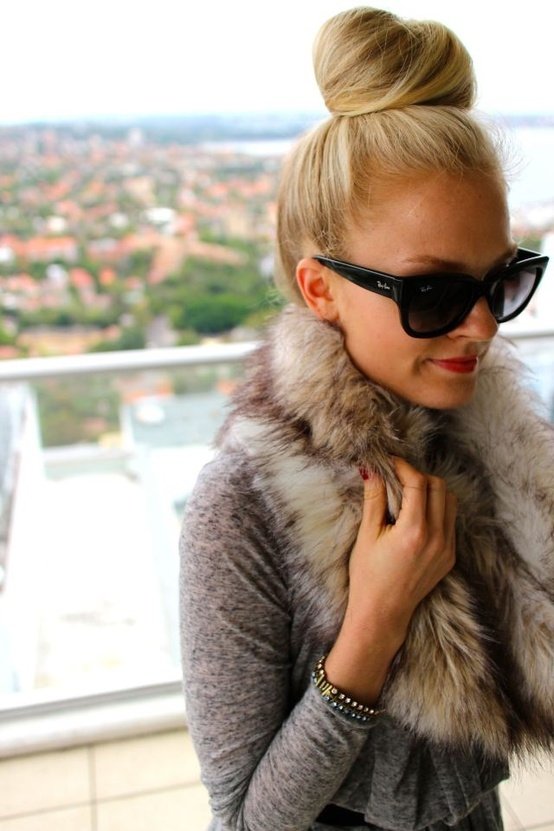 This sleek hairstyle is great for when you are trying to pull off a more chic look. If you are wearing a more polished outfit for a special occasion at school, this is perfect. I think it's also useful to transfer to workouts with this hairstyle because it's already out of your face. Put your hair into a high ponytail with a ponytail holder. Make sure it's really smooth and tight. Pull the ponytail right above your head and bring about one inch of it through the donut. Take the hair that's above the donut and tuck and roll it into the donut. Make sure the hair is evenly distributed all around the circle. Bring the donut down your ponytail, tucking and rolling as you make your way to the base. This may take a few tries to get it neat, so be patient! Put in place with bobby pins or hairspray when you're done.
---
5

Braided Top Knot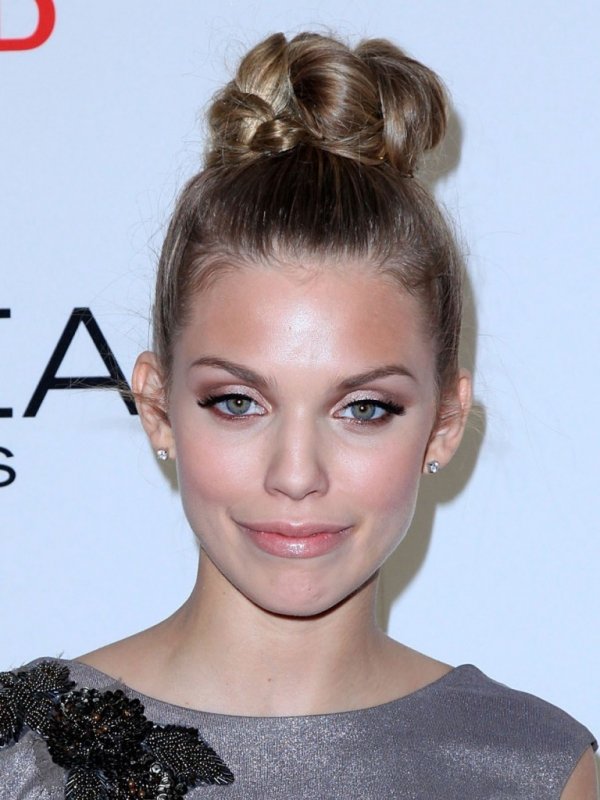 I love this adorable version of your typical top knot. This style takes it to a whole new level with a gorgeous braided design. You will definitely be the talk of the school with this look! Gather your hair into a ponytail on the top of your head and secure with a ponytail holder. Braid the entire ponytail and secure it with another ponytail holder. Wrap the braided pony into a bun. Secure the end with a spin pins or bobby pin. Insert the remaining spin pins (or bobby pins) at equal distances apart to make sure that the entire braid is pinned to your head securely. Apply hairspray to your hair to hold it in place.
---
6

Half up Half down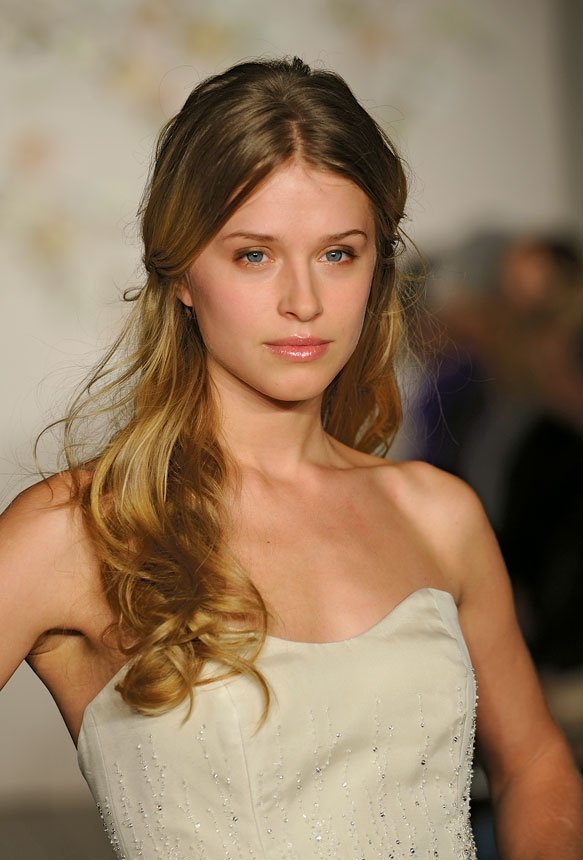 This hairstyle is so quick and easy that it's perfect for busy mornings. However, it ends up looking so nice that it can actually be worn for a dance! Begin by making sure your hair is flat on the upper half, and wavy on the bottom. Then tease your hair at the crown and grab a strand of hair from your left side and twist it a little over halfway across your head. Keep it in place with a bobby pin. Twist the right side now and tuck it under the pinned portion; it should be a little over halfway across your head again. You can pin this into place if you need to.
---
7

Braided Headband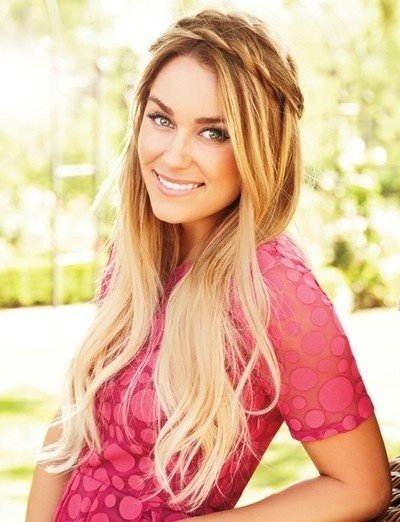 This hairstyle is so easy and will give you that effortless look at school. You know which one I'm talking about; the one where you don't need to try hard at all to make your hair look perfect – it just naturally does. Start with using a curling iron to get some gorgeous, messy, and wavy hair. Then, bring two bottom hair pieces from both sides of your hair (behind your ears) and form braids. Tie them with ponytail holders and move the braids to the opposite side of your head; hold them in place with bobby pins. That's it, and you're done!
With these stylish hair ideas, you will be the talk of the school all year. These hairstyles are perfect for days when you either have no time in the morning before school, or when you need to dress up for a dance or prom. Whatever the reason is, you will be feeling confident and gorgeous with one of these styles. What is your favorite back to school hairstyle?
More
Comments
Popular
Recent