Celebrity hairstyles are often great inspiration when you are searching for a new hairstyle…I always check out whose rocking what hair before going off to get mine cut. You can see how things really look, how to style it…and what faddy looks you might be better off avoiding! It seems not all celebrity hairstyles are worth copying, though – a survey by a UK hair company recently voted for the worst celebrity haircuts of the 21st century, and some of them will shock you!
---
1

Rihanna…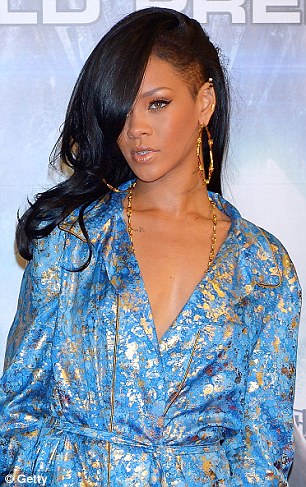 Yep, Rihanna came top. The Barbarian style-setter does tend to choose some crazy styles (see through dresses come to mind!) and it seems not many people liked her half-shaved-head look. Although Ri-Ri pulls it off here, just, the odd style did take some getting used too, and her very feminine gold jewellery and intricate blue-and-gold dress do balance it out in this photo. It's definitely not one of the celebrity hairstyles I'm tempted to try though! What do you think – edgy and gorgeous, or just a bit too weird?
---
2

Beckham…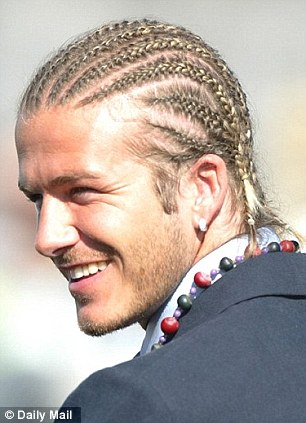 The British footballer might have a fashion designer wife and hordes of female fans around the world, but he doesn't always get it right. This cornrow do caused a storm when he first showed it off at a game back in 2003, and despite quickly reverting to a more usual style, it seems the public haven't forgotten as he came second. It's certainly a contrast look, with his purple and red beaded necklace, and corporate suit…
---
3

Kelly Osbourne…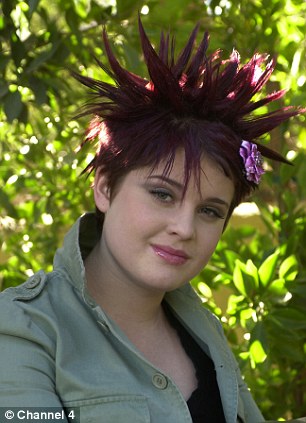 But David's cornrows weren't the oldest hairstyle in the poll. Kelly Osbourne sported this bizarre Mohawk in 2001, and people hated it enough to vote it third. Kelly had a distinctly bizarre style before her transformation a few years ago, and her edgy preferences were certainly at odds with her shy personality and loose, boring clothes. I much prefer her current retro influences!
---
4

Scarlett Johansson…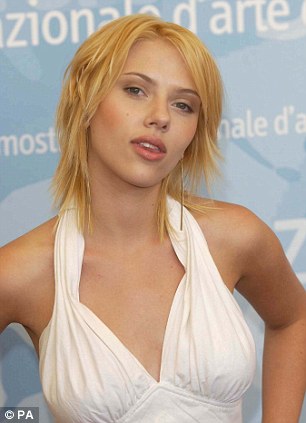 Even Scarlett gets it wrong sometimes! This infamous mullet was from 2003, and despite trying to give it a feminine edge with wispy layers and highlights, it's not a good look. It doesn't flatter her face shape, and Scarlett looks less than confident…
---
5

Cristiano Ronaldo…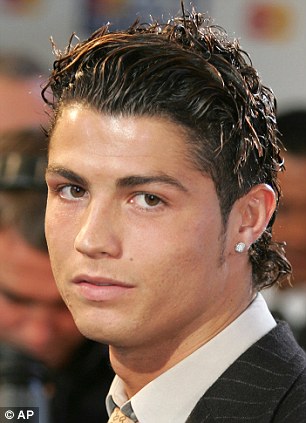 Ronaldo is well known for being an excellent footballer, as well as rather good looking…and he's dated a string of gorgeous models. Which is somewhat surprising when you see him here! This greasy messy backcombed-long-fringe look is rather odd, and a definite step away from his usual impeccable style.
---
6

Christina Aguilera…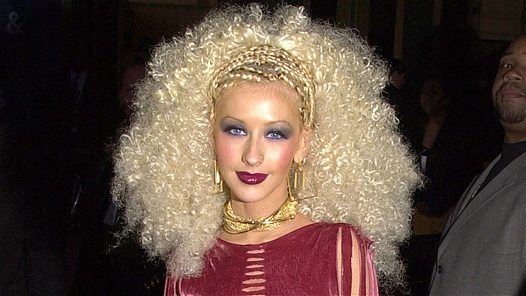 Christina was actually the only person to have two high-ranking haircuts in the survey: voters simply couldn't decide between her cornrow monstrosity and this bizarre look. There's not much to say about this. I'm not even sure a poodle could pull it off! Bizarre cross-head dreadlocks and big frizz is never a good idea.
---
7

Helena Bonham Carter…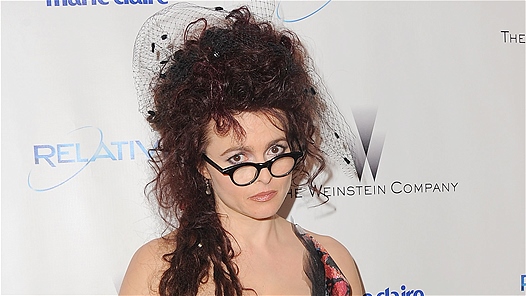 Okay, so Helena is known for her eccentric style – just check out some of her red carpet outfits! – and she is married to the rather quirky Tim Burton. She even lives in next door to him, in a separate house, so that they can both decorate how they like, and spend time apart. But none of that is weirder than this hairstyle. It looks like Helena's spent a few years living without a brush, and has somehow lost a fascinator in there. This is one of those utterly bizarre celebrity hairstyles that just can't be explained…not even her stern look can fix this one!
Want to know who else made the list? Justin Timberlake's blonde perm came in at number 6, and Simon Cowell's flattop parting look made number 7. Nicki Minaj came tenth for her collection of utterly bizarre celebrity hairstyles, including those Minnie mouse ears… Who would make your worst celebrity hairstyle list!? Let me know!
More
---
Comments
Popular
Recent