Don't you hate when your roots are showing? Those of us who color our hair have been there. That gap of time between when you notice your roots are showing and when your hairdresser can fit you in can feel endless! These are some hairstyles that'll hide your roots until you can get to the salon.
---
1

A Halo Braid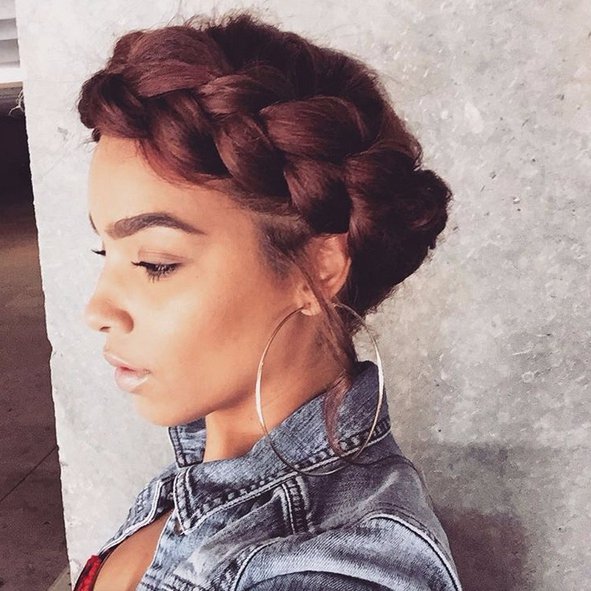 The halo braid is the trend to follow right now when it comes to hairstyles. It's beautiful, feminine and best of all, it hides your roots. When your hair is wrapped into a variety of twists and turns, roots tend to be less visible. If you don't know how to style your hair into a halo braid, don't panic. There are tons of tutorials on YouTube that'll teach you the step by step process of this hairstyle.
---
2

Wearing a Headband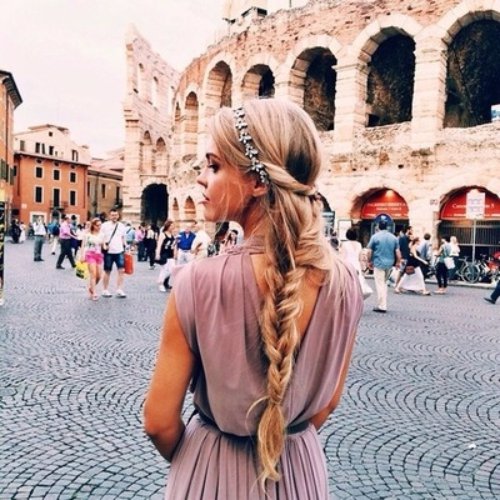 A headband is one of the easiest ways to hide your roots. You want to go for the wide stretchy type of headband that sits right on the edge of your hairline. You can wear your hair down with this headband or in a topknot, messy bun or other styles. The main thing is that your roots are hidden from sight. It's a cute hairstyle, too.
---
3

The Curl and Tease Method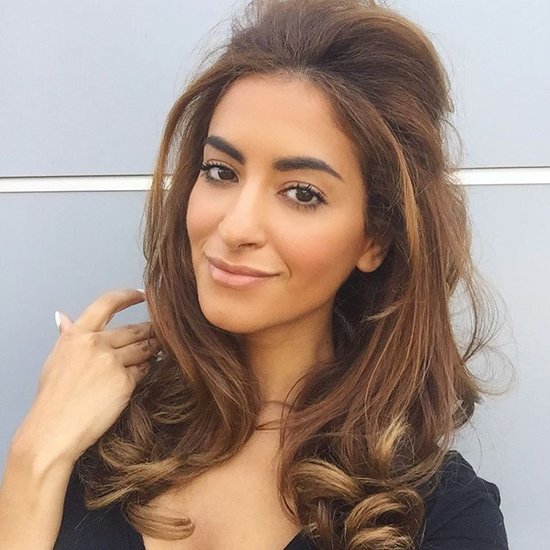 The style you most want to avoid when you've got yucky roots showing is a sleek, straight style. Every root will stand out. Go for big hair when your roots are showing, such as the volume the curl and tease method gives you. Curl your hair with hot rollers or your favorite curling iron. I love the 1-inch curling iron by Hot Tools. Next, tease it at the crown, being sure to smooth it down afterward, and finish with an all-over shot of hairspray.
---
4

Create an Undefined Part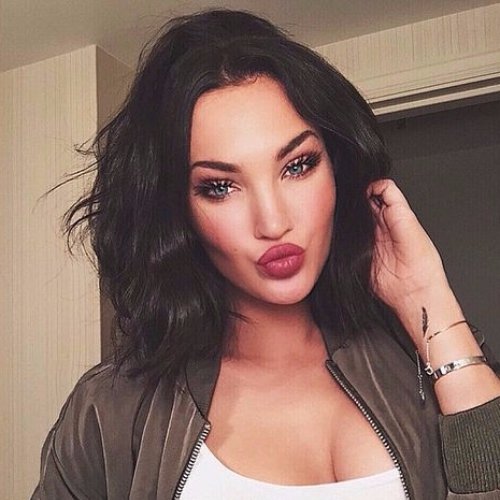 Wearing your hair styled in a perfectly straight part is a no-no when you're trying to hide your roots. Even if that's your normal style, it's best to change it up until you get your hair done. Wear more of an undefined part instead. It's not such a straight line to call attention to your roots. Undefined parts are softer, which helps camouflage the roots.
---
5

Go Wavy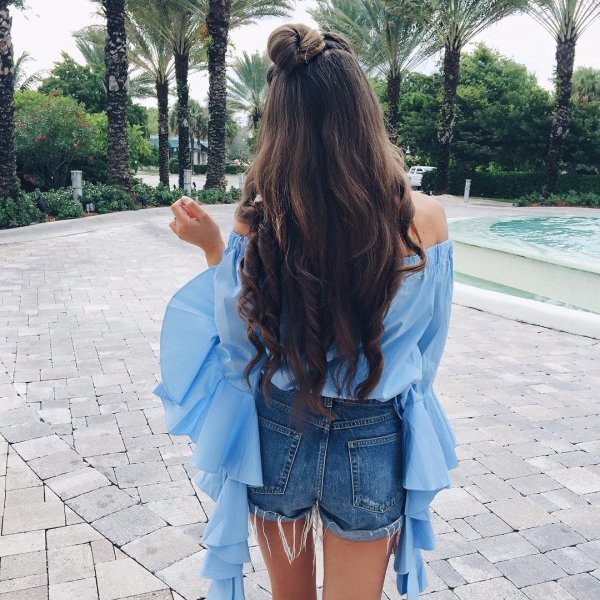 Many women have at least a little bit of natural wave in their hair. Enhance it by adding some curl cream or texturizing spray to bring your waves to life. This look is soft and tousled so your roots won't stand out. If you don't have any natural wave in your hair, you still may be able to wear this style by using a sea salt spray to create beach waves. Another option for girls with completely straight hair is to sleep with their hair in braids to create a wavy pattern for the next day.
---
6

Wear a Scarf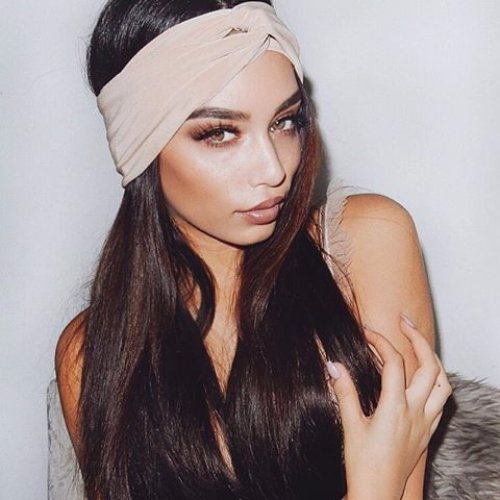 Scarves are beautiful as hair accessories and can also help you to hide your roots. This look can have somewhat of a bohemian look. You can wear a scarf folded into one long vertical piece and tie it at your neck so that it looks like a headband. You could also wear it unfolded so that it covers more of your hair. Experiment and see what look you like best.
---
7

Wearing a Hat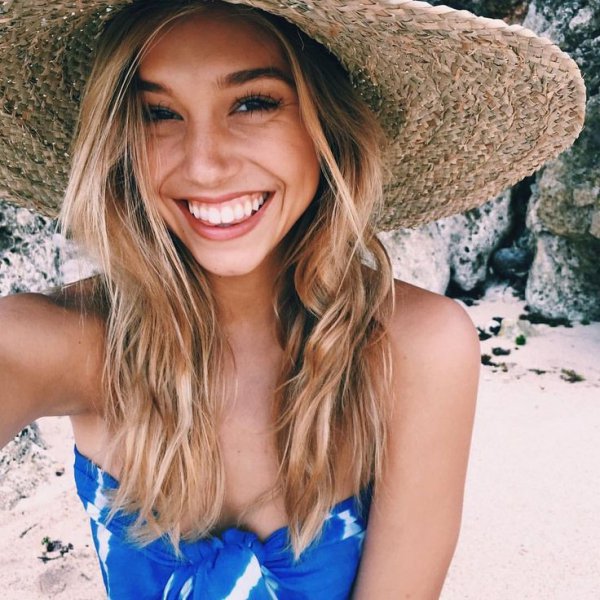 Lastly, a hat is always an option. It's casual, comfy and completely easy. If your hair is short then you can simply throw it on and greet the day. If you're a long haired gal then you can wear your hair down or put it in a ponytail first. It's a very quick way to style your hair until you get in at the salon.
These are 7 options of hairstyles you can wear when you need to cover nasty roots. How do you cover your roots until you can get them done? Your comments are always welcome!
More
---
Comments
Popular
Recent