7 Helpful Tips for Healthy Hair That Shines ...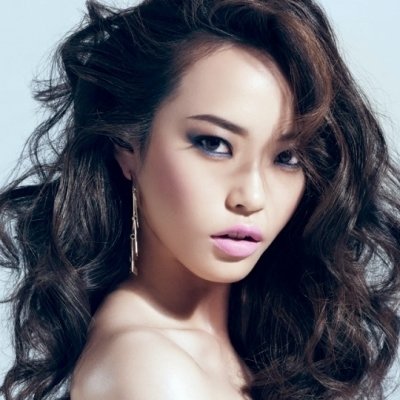 I'm sure you've read and heard numerous tips for healthy hair, but if they don't work for you or you're not using the tips, it's time to try something new. Having healthy hair not only looks good, but it makes us feel good about ourselves. Our hair says a lot about who we are and how well we take care of ourselves so of course, we want nothing but the silkiest, shiniest hair. If your hair is looking a little lackluster and needs a little help to look its best, be sure to read up on these simple and helpful tips for healthy hair!
Tips for healthy hair aren't all about the hair care products you put on your hair. The tools you use are of utmost importance, also. Do you know if you're using the right brush for your hair type? All hair types require different types of brushes. Fine to normal haired ladies should choose a boar bristle brush for healthy-looking tresses. Damaged or thinning hair can also use boar bristle brushes however, they need to be soft. Thick or coarse hair requires a nylon bristle brush and normal to thick hair works well with a mixed bristle brush with both nylon and boar bristles. Curly haired lasses can benefit from narrow, wooden-bristle brushes and ladies with super short hair and/or bangs, choose a small round brush with boar bristles.
We can all breathe a collective sigh of relief because I'm referring to the alcohol in hair care products and not the number of adult beverages you consume! There are so many commonly-used hair styling products like hair spray and sea salt spray that contain alcohol that can dry out your strands. Try to give your hair a break from all the styling products or switch to products without alcohol to keep hair healthy and heavenly.
This healthy hair tip goes for both wet and dry hair, always brush your hair starting from the ends to the roots. Brushing your hair from the roots on down can weaken your hair and lead to damage or breakage because you'll be fighting through any tangles or knots to get to the ends. If you like to detangle your hair while it's wet, always apply a leave-in conditioner or hydrating detangler before you run that wide-toothed comb through your hair.
4.

Blow Dry after You Air Dry
After you get out of the shower and you're rushing to get ready, put your hair up in a T-shirt first and allow it to air dry before you take the blow dryer to it. I know, it might sound silly to dry before you dry. Trying to blow dry just-washed, drenched hair will not only take longer to dry, but it also means your hair is exposed to the heat for longer periods of time which can equal damage in the long term.
5.

Good Hair Starts in the Shower
If you long to have shiny, healthy hair, make sure your shampoo and conditioner are right for your particular hair type. Buying whatever's on sale or using whatever your roomie uses isn't going to cut it if you want to have a head of lustrous, glossy strands. You don't have to splurge on high-end shampoo and conditioner; just make sure you use what's appropriate for your hair and don't forget to deep condition if your hair needs extra hydration.
6.

Avoid Too Tight Styles
Buns, braids and ponytails are classic styles, but wearing any hairstyle too tight can leave you with weakened hair or breakage. If you have a go-to hairstyle that you wear often, make sure you're not tying up your hair too tight and try to shift where you wear your hair tie so you don't get breakage in your hair from wearing that hair tie in the same place all the time.
If you use a curling iron or flat iron on a frequent basis, I have two pieces of advice for you. One, always use protection as in a heat protectant. Two, don't use the lowest heat setting. You would think that using a low heat setting would wreak less havoc on your hair. The problem is that since the heat is so low, you end up having to go over the same piece of hair over again. Instead of using a super low heat setting, go up a few degrees or a setting so you avoid going over the same area twice.
That about sums up the tips for healthy hair, ladies. I hope these simple tips for healthy hair will help you achieve the soft, glistening head of hair you desire. Do you know any healthy hair tips that we should know too?
{{#comments_count}} Show Commnents ({{comments_count}}) {{/comments_count}}