COMMENT
These natural hair divas have inspired me over the years to rock my natural curls, even on days when I feel like an alien and want to give up. If you have natural curly hair that tends to frizz, then you understand how frustrating this hair journey can me. But it also can be incredibly rewarding, because there is nothing quite as empowering as walking in the fullness of who you are, hair included. Who is your favorite natural hair diva on this list?
1. Tamera Mowry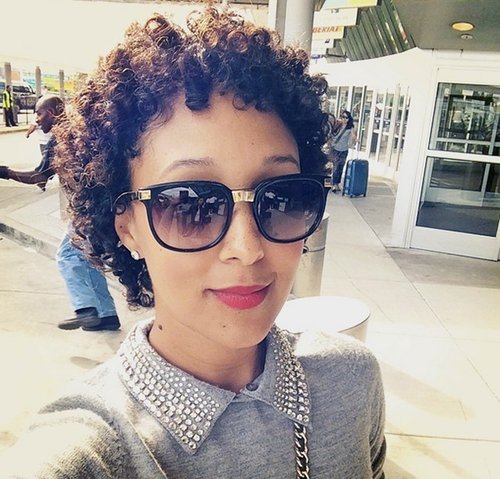 Tamera Mowry was the first twin in the Sister-Sister bunch to go natural. Her sister Tia has since followed and both women have shared their experience through various media outlets.
2. Solange Knowles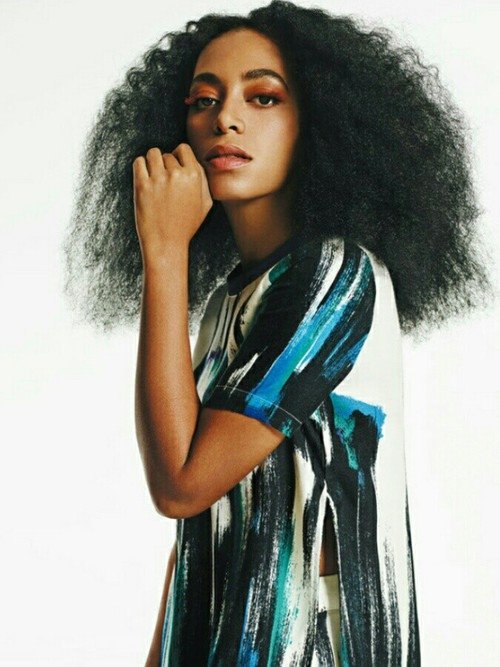 Solange is so different from her sister Beyone. I remember when I first saw her rocking her natural hair and slightly awkward posture and clothing and I wondered, "what in the world is she doing?" Well, she has since gone on to answer my question. She's busy being Solange, that's what she's doing. And I love it.
3. Andy Allo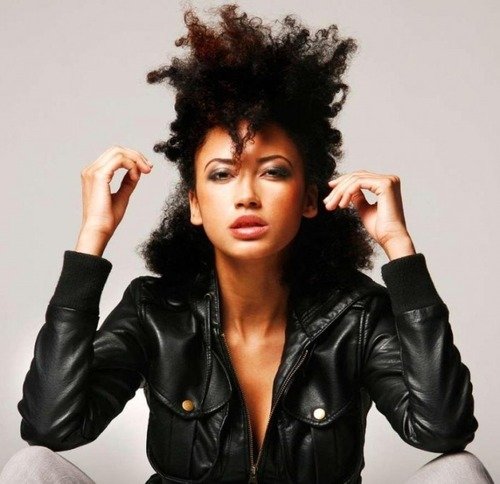 I first noticed Andy Allo several years ago when we were both featured in an online hair magazine. I noticed she lived in LA as well, and she seemed so sweet. She has since gone on to do marvelous things, like tour with Prince. No big deal, right?
4. Janelle Monae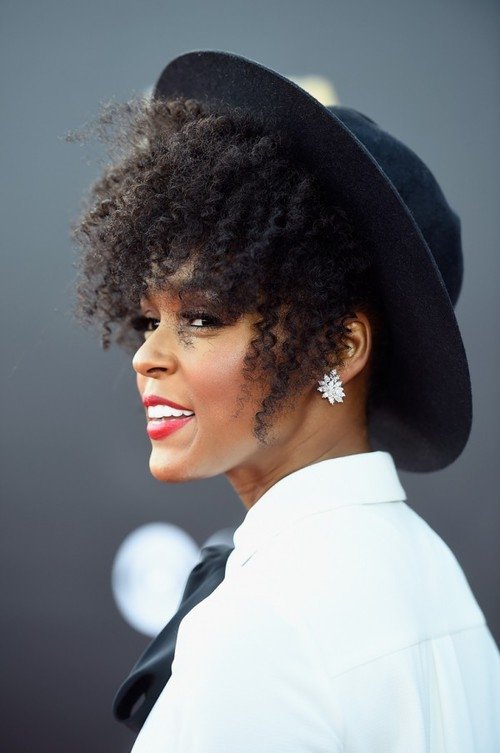 Janelle Monae has such an authentic vibe. I think it's because she has truly found a way to be herself in the pubic eye, or at least discover who she is and go with it 100%. Her hair matches her vibe, real.
5. Nikia Phoenix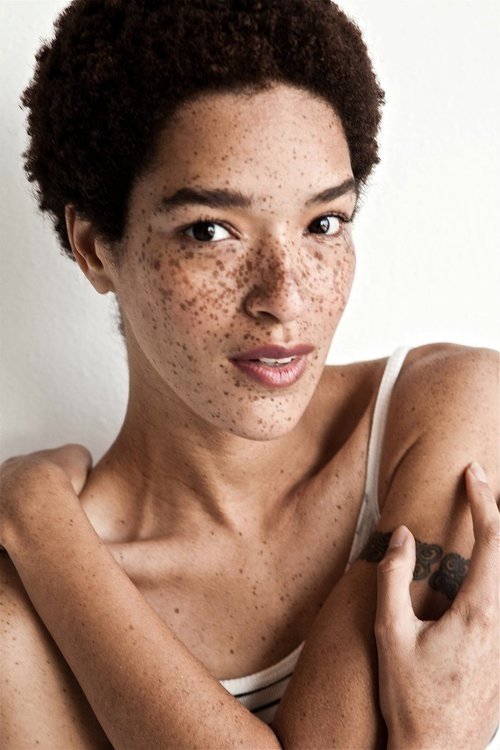 This freckled face beauty is an LA based model and blogger. Though she hasn't grown her natural hair very long over the years, she's consistently worn it cropped short and curly. She's a breath of fresh air.
6. Tracee Ellis Ross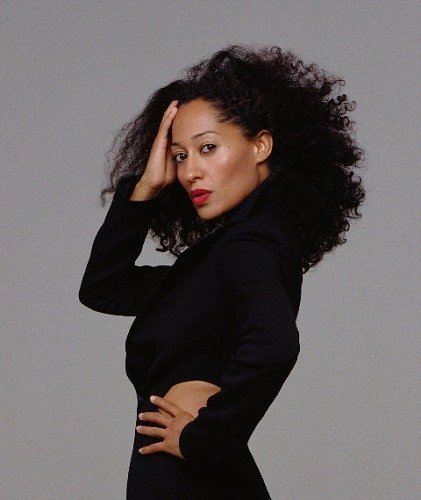 Tracee Ellis Ross has clearly inherited her mother Diana's fabulous mane. I've rarely seen her flat iron her hair over the years, even on TV. You can check her out on her new show Black-ish, where she plays a biracial mother.
7. Ana Sofia Martins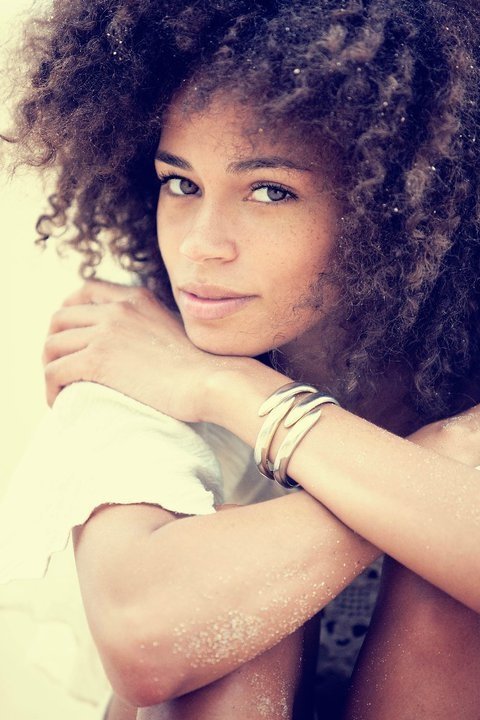 I first noticed Ana Sofia on Instagram. I love that she not only wears her hair natural, but goes out of her way to pick her curls out into a massive afro. One day I will have the nerve to do the same, but for now I look to her account for inspiration.
8. Lupita Nyong'o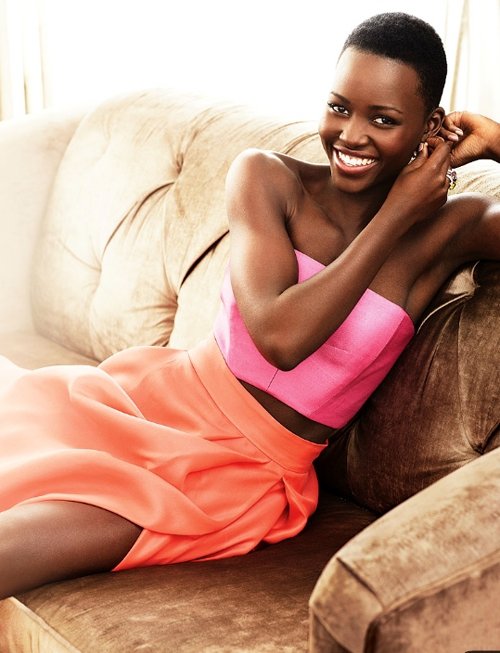 How lovely is Lupita, let me count the ways. Like Nikia Phoenix, Lupita keeps her natural hair cropped short and beautiful. Her short natural hair style really highlights her beautiful face, don't you agree?
9. Corrine Bailey Rae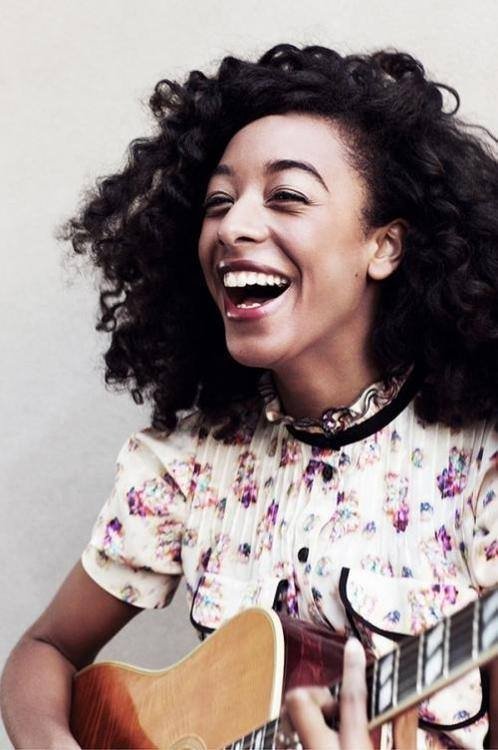 Corrine has played with the length of her natural tresses over the years but has always managed to wear it in a natural state. I look to her for hairspiration, especially with pinned styles when I want to get my hair out of my face.
10. Thandie Newton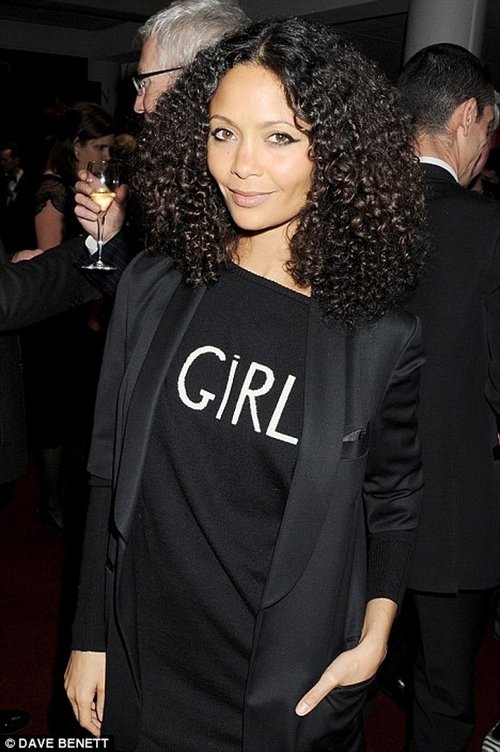 Thandie Newton is such a natural beauty. I have followed her career for years, in movies and as an entrepreneur and mother. She is currently holding a #frizzchallenge on her Instagream account @ThandieAndKay.
There are days when I get overwhelmed with my natural curls, so I keep inspirational photos close by to get me through. Would you add anyone else to this list of natural hair divas? I'd love to read about them in the comments.
21 Phenomenal 🙌🏼 Ways to Stop ✋🏼 Constant Fighting 😤 in a Relationship 💑 ...