7 Knot Hairstyles to Rock This Spring ...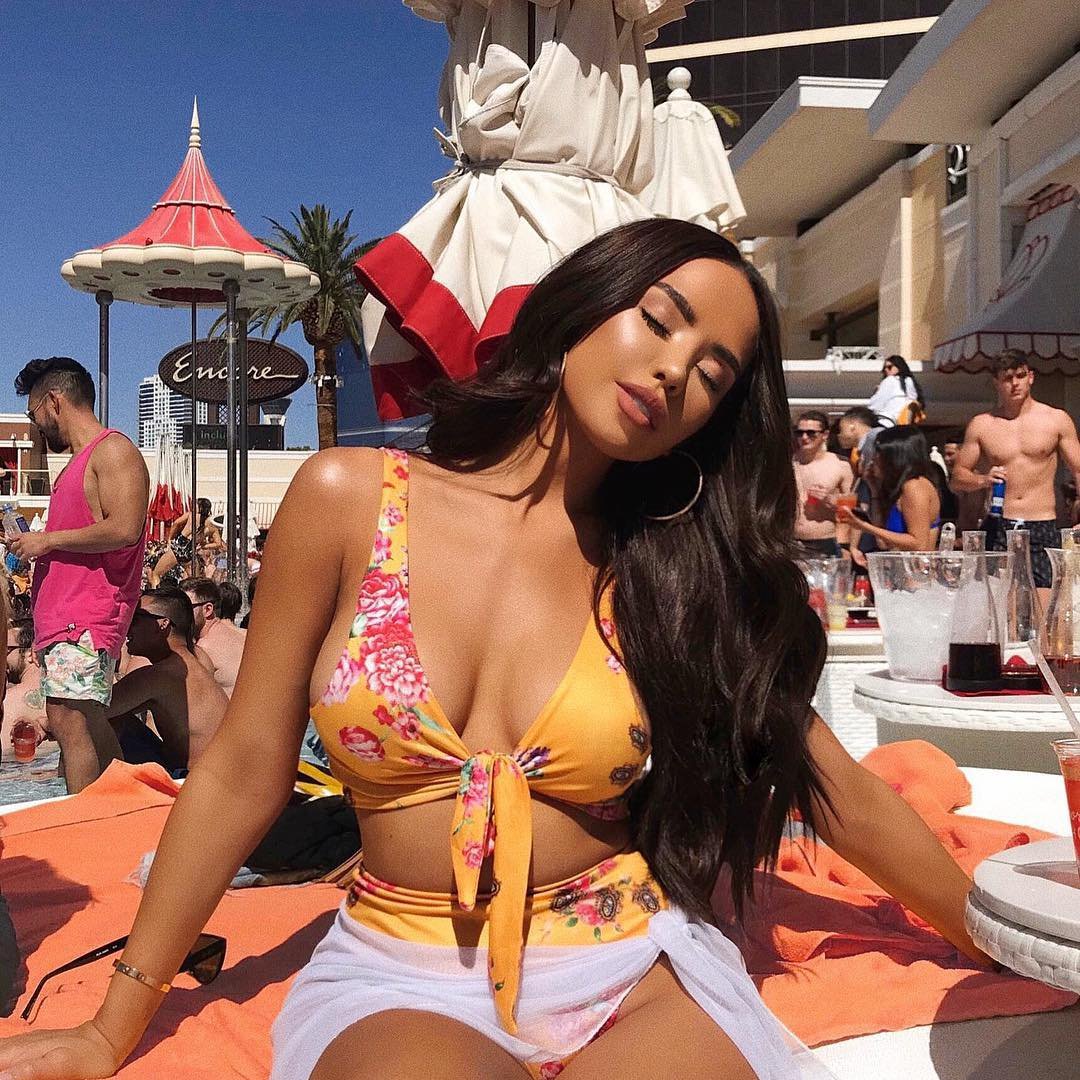 Knot hairstyles for spring are a must-try for tons of rock-solid reasons! They are trendy, can be done in under 10 minutes and will get you through pretty much any situation, allowing you to dress them up or down to fit your mood, outfit and, of course, occasion! But let's fast forward and check some of these amazing up dos for spring right now, shall we? Here are some ideas to help you realize that you, too, need a great knot hairstyle for spring.
Totally classy and oh-so-easy-to-do, a sleek low knot might be one of the easiest to pull off, if not the most glamorous of knot hairstyles for spring! And that's hardly the best of it! Your hair does not need to be perfectly clean for it, which makes it a perfect hairstyle to fall back on should you ever find yourself short on time but determined to look your very best. Simply part your hair in the center or to the side, brush and secure your hair back into a low pony, then twist the pony like a rope until it starts coiling around the base. Pin down and you're done!
A bit of out of this world but definitely super chic, a perfectly sculpted knot is a foolproof, not to mention unbelievably easy way to look awesome! Slick your hair back, parting it to the side or at the center if you wish and secure into a low ponytail. Pry a thin wisp of hair out of the pony and wrap it around the base to hide the elastic band. And now goes the fun part, so hope you have some maximum hold hair gel or spray at hand! Apply a thin layer of hair product all over your ponytail to make it more manageable then fold the hair down and secure in place. Bring those loose ends up and forward, using a good dose of hair product to shape them into an artsy creation of your choice.
Oh-so-basic but always trendy, this top knot style is a perfect choice for whenever you need to look presentable but your hair refuses to cooperate. It's one of the best spring hairstyles too, as it allows you to keep your hair neat despite the typical spring-time moody weather. Simply pick your hair up into a high ponytail, section the ponytail in two, then knot sections to get a small bun. You can twist the ponytail without sectioning it, too, but I've discovered that this first creates a better-looking, not to mention easier to pin in place style.
Paul Smith gives a term "hot mess" a whole new meaning this spring, choosing a chic messy knot bun to pair with tortoise shell sunglasses and bright coral details. Sleek your hair up into a medium high ponytail to achieve this runway look, knotting your hair into something that looks like a small, less voluminous messy bun.
This complicated-looking knotted hairstyle for spring was first seen on The Row runways and is gaining popularity as we speak. Want to be amongst the first ones rocking it? Go ahead, then, it's just a bit more complicated than most knots but looks absolutely stunning! Section your hair off into two sections - the top and the bottom one. Tease the top section then take a chunk of hair at the sides (temples), loosely twist each one or two times and tie them together at the back of your head. Knot the ends around the band a few times and tuck and pin the rest out of sight. Move onto the bottom section, tie it into a low ponytail then section in two. All you have to do now is knot or twist each section, arrange and secure onto the base.
Knots look great all on their own although that doesn't mean you can't accessorize them further, choosing all sorts of embellishments to make your awesome 'do look even better! Designers couldn't agree more, allowing us plenty of creativity in this department! From ladylike pearl pins seen at Chanel and fabric flowers shown by Rochas to fun neon bands and scarves, names such as Fendi, Dolce & Gabbana and Marc Jacobs have decided to go for it this spring – an accessory is, without a doubt, a perfect tool to make a hairstyle pop.
Loved by a long list of designers, a semi-finished look will save you a lot of time yet enable you to look chic even if you're just running errands, picking up kids from school, enjoying casual outings or want to look presentable even while jogging/exercising. And while a messy knot/bun is all about contrast between totally messy and totally polished, a partially undone 'do is exactly what it sounds. You'll still need to make sure to brush out all tangles and creases before tying your hair but you can totally skip the tucking. Simply knot your ponytail anyhow you like and pin it in place, letting the ends stick out here and there.
Are you going to be trying knots this spring and what are your all time favorite, super time-saving or in some other way best spring hairstyles?
{{#comments_count}} Show Commnents ({{comments_count}}) {{/comments_count}}