7 Quick Fixes for Your Hair ...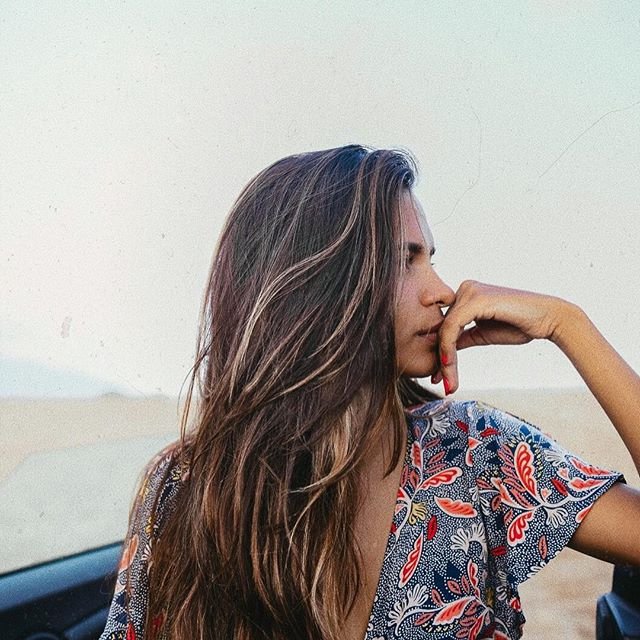 How to Fix Your Hair when you're in a hurry or having a bad hair day can seem impossible – but it's not. You just have to learn how to fix your hair quickly in a way that works for you. As a girl who always runs late for everything, no matter how important it is or how long I have to get ready, I'd like to think I'm an expert at this, you know? So let me give some tips on how to fix your hair when you don't have the time or energy to do anything big.
Okay, ladies, I know that a lot of you don't like headbands – I read your comments and always take them into consideration! But you have to admit that simple ones are a quick fix. Plus, if you want to learn how to fix your hair quickly, a lovely little headband can be your best friend. You can create a look that's sleek or tousled, pull out your bangs or little tendrils of hair to soften it, or use it to hold back your bangs when they're growing out.
I love wearing scarves in the '50s style. They're especially great because if it's one of those days when, you know … you don't really want to wash your hair or anything, it's no problem! Curl your bags if you have them or, again, pull out some little tendrils and fringes, and you'll have a lovely retro look.
When my hair was long, this was like my signature look. Making a messy bun is a great tip on how to fix your hair quickly. It takes no time at all, and in this case, that slovenly, casual look is really gorgeous.
The same goes for messy braids. They actually work best when you haven't washed your hair that day. Whether you do a single braid, a French braid, or braided pigtails, this look presents a great quick fix!
Hairpins are my best friends. They can be yours, too, when you're learning how to fix your hair in a snap. Just twist pieces of your hair here and there to make a messy updo, use them to pull back random sections, or to make a ponytail look unique.
Claw clips were a big thing when I was in high school, and as much as I hate dating myself, I have to mention that because I lived in these things. When you put your hair up in a messy twist, they're just perfect – and the look is surprisingly glamorous!
I love it when girls wear their hair both straight and curly. Random curls are thus another great tip for how to fix your hair in a hurry. Just spend a few minutes spiraling certain sections of your hair, and just like that, you're done!
I hope these tips help you figure out how to fix your hair when you don't feel like spending hours on it. Having tried every one of these methods a little too frequently (I tend to spend more time putting on makeup and picking out an outfit – five times or so), I can guarantee they work and look really cute! The best part about knowing how to fix your hair quickly is that you do save so much time. When you know how to fix your hair using quick fixes and the right accessories, you've got more time to spend on other things. Do you know any other quick fixes?
Top Image Source: weheartit.com
{{#comments_count}} Show Commnents ({{comments_count}}) {{/comments_count}}