8 Emergency Hair Fixes ...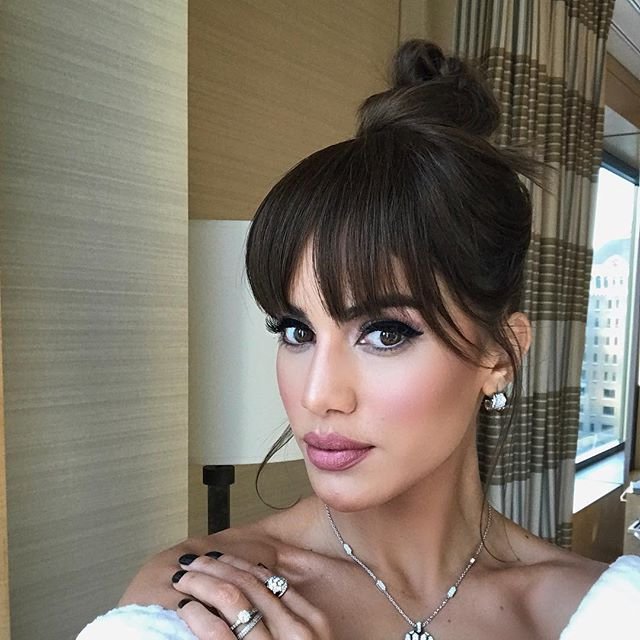 We all know that feeling you get when you wake up late for work, and there's no time for a shower and your hair is mess. Nothing can set your day off worse than a bad hair day. Getting your hair into a good groove before you leave home, even when you are running late, can be simple. Here are 8 emergency hair fixes for when you oversleep to help you start your day off right.
For those of you have light tones, you can easily run some baby powder through your hair to eliminate some of the grease before you blow dry or flat iron the ends; then just head out the door without any fuss.
For those with curls, a quick spritz of the water bottle, followed by some gel and a short blow with the diffuser will get you out the door fast. Your hair will dry quickly and no ponytail will be needed. Your hair will look great all day.
Headbands can be very forgiving for those when your hair a mess, especially for girls with bangs or fly-aways. Run your brush through the back and then push in your headband. Ten seconds and you are ready to head out the door!
You can easily poof up the front and clip it into place leaving the back hanging. This can save you tons of time in front of the mirror. Just don't take the poof too high or you will end up looking like Snookie… that's just wrong.
The loose ponytail is the fastest way out the door. This is a great late morning or mid-day save for tired hair. Mix up the plain ponytail by adding a fun clip or a flower in the back. Tie the ponytail with a ribbon or accent it with a sparkly bobby pin.
Roll that hair up and put a stick in it! This look looks sleek and elegant and no one will ever know you were running behind schedule. This is also a great fix at work when humidity makes your hair go nuts. Substitute a pencil for a chopstick and work it into a quick bun for an immediate fix.
The French twist remains tried and true. Modify the traditional twist to flatter your own hair and you'll feel like a beauty queen all day. With just a few bobby pins, your hair can look like you spent hours getting the perfect updo.
Twist the top pieces of hair up and clip it while the remainder sprays down in a cascade. This is the best save ever and can be elegant if you do it right! However, be careful to make sure you look in the mirror for stragglers before you bolt out of the door.
Use these 8 emergency hair fixes to salvage even the worst hair day. You don't have to spend hours in front of the mirror for your hair to look sleek and beautiful. Just use these quick fixes and you'll be on your way to work looking fabulous in no time at all. What is your favorite last minute fix for a bad hair day?
Top Image Source: data.whicdn.com
{{#comments_count}} Show Commnents ({{comments_count}}) {{/comments_count}}