7 Ways to Avoid UV Hair Damage ...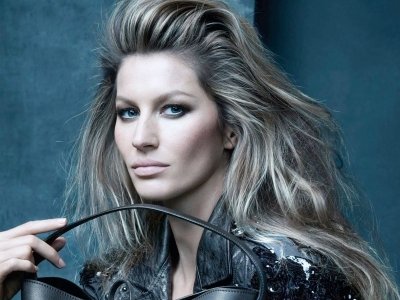 UV hair damage is more of a problem than you may realise. We've become accustomed to covering our skin with suncream, but overlook the fact that our hair is also vulnerable. UV rays can cause a lot of harm to hair, as they damage the protein in the hair. Here are some ways to avoid UV hair damage and keep your hair in great condition …
If you want to avoid UV hair damage, it helps to avoid or reduce the use of hairdryers and other heated appliances. When your hair is already being exposed to the heat of the sun, it doesn't need extra heat from a dryer or curling irons. If you absolutely must blow dry your hair to style it, let it dry naturally almost completely and just finish it off with the dryer.
Do you hate wearing a hat? If you're going to be out in the sun, protect your hair with a spray. There are so many available that you're bound to find one you like. You can even make your own by diluting your sunscreen in a spray bottle. Hair protection doesn't need to be that strong; look for a minimum SPF of 10.
Admittedly, hats can play havoc with your hairstyle and leave your locks looking a bit dishevelled when you take the hat off. They're the best way of protecting your hair (and your face) from the sun though. If you like wearing a hat but don't like "hat hair", try smoothing your hair into a low ponytail, or smoothing a little serum through it before you put your hat on.
A deep conditioner is a good treatment for sun-damaged hair, but prevention is better than cure. Give your hair a regular deep conditioning treatment to help it maintain moisture. Alternatively you can use a leave-in conditioner. This is ideal if you are going to the beach; the sun's warmth will help the conditioner do its job.
Another way to protect your hair is by choosing an appropriate hairstyle. Putting your hair in a ponytail or bun means that less of your hair is showing and therefore exposed to the sun. It's also a fashionable look; tying your hair back doesn't have to mean pulling your hair into a boring band and leaving it at that! Look for tutorials to show you how to create a fab ponytail or chic bun.
If your hair is colored or chemically treated, it's more vulnerable to sun damage, so you need to be extra careful. Your hair has already been damaged by the treatment, and the sun's rays are going to add to that. At the very least it will cause your color to fade more quickly. So cover your hair with a hat or scarf, or use a protective spray.
Using oily products on your hair is not advised before it is exposed to sun. The heat of the sun can heat up the oil, so you're basically cooking your hair. That is not going to be good for the condition! If you want to take advantage of the heat, use a lighter, non-oily leave-in conditioner.
Hair can really suffer in the summer heat; bad hair days are not just confined to winter. Make sure that your hair is protected from the sun. Get a regular cut to keep it in shape and get rid of any damage. What is your worst hair problem - the one that drives you mad?
{{#comments_count}} Show Commnents ({{comments_count}}) {{/comments_count}}