7 Wonderful Natural Oils Your Hair Will Love ...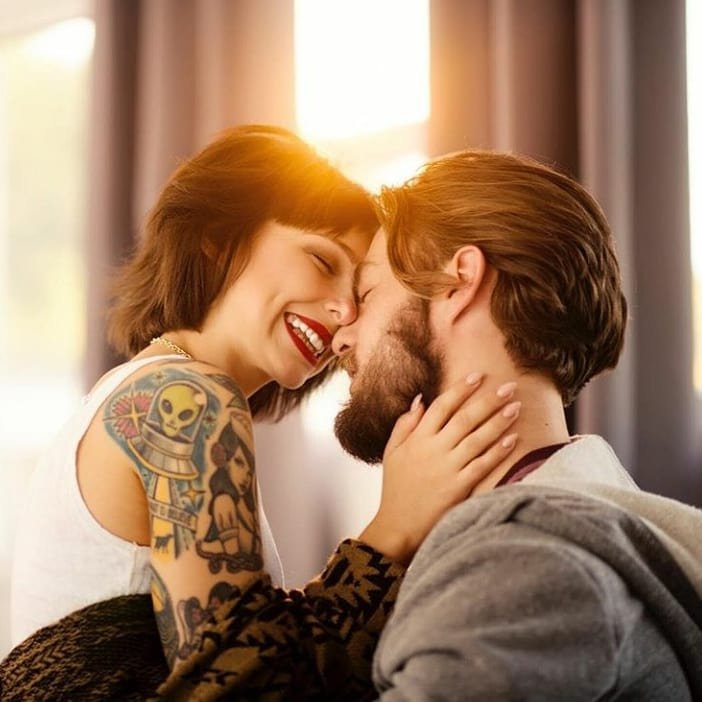 Natural oils for hair are an absolute must-try for all of those tempted to experiment with natural hair care! They smell great, nurture, soothe, they will make your hair strong and help you to grow it longer and healthier. So are you ready to give essential oils for hair a shot? Well, here are some you'll most certainly want to use:
Great-smelling, soothing and relaxing – lavender oils is one of the best natural oils for hair! And when I say «hair» I mean literally all hair types! This wonderful oil is a common ingredient of many both skin care and hair care products not only because its wonderful smell but also because it prevents hair loss, treats many skin conditions and works wonders against excess sebum. The sad fact is that lavender oil used nowadays isn't as «real» as they would want us to think which means you'll be better off buying your supplies in the pharmacy then relying on big cosmetic companies.
Application: Massage into a scalp either alone or mixed with other oils.
Natural hair care recipes often include rosemary and I'm going to explain why so you can really understand how extremely beneficial it is. You see, apart from smelling great, this oil also possesses antibacterial, anti-fungal and antiviral properties which make it a perfectly natural relief for many skin conditions. It also helps gray and/or thin hair regain its natural volume and color and it is widely known as one of the very few natural cures for alopecia areata.
Application: Same as Lavender oil.
Okay, well this certainly is one of my favorite natural products and once you give it a try, I bet you'll love it too! Castor oil is basically a vegetable oil derived from castor bean and, although many might recognize it as a laxative only, it would be unfair to forget its other benefits. This oil feeds and nurtures hair making it shinier and stronger and it also does wonders for hair growth as well as nails and eyelashes.
Application: Massage into the scalp to boost hair growth or work into your dry, damaged tresses for instant repair.
Sage essential oil is also one of those absolutely fabulous natural oils for hair I simply can't allow myself not to mention! Applying it on your hair might make it turn a shade darker which makes it a perfectly natural dyeing option as well as ideal way of dealing with premature graying issues. But wait, the story doesn't end there! Sage is also very famous for its anti-fungal, antibacterial and soothing properties as well as the ability to infuse hair with natural, healthy shine!
Application: Mix with other oils to create natural hair care treatments or apply alone.
Speaking about awesome essential oils for hair – you simply must give carrot seed oil a shot! And since this oil can be used in so many different, healthy ways, I'm absolutely sure you won't regret it. You can use it to improve the overall condition of your dry or aged skin, to ensure healthy undisturbed hair growth or even add it in your food to detoxify your body and prevent gas.
Application: Massage this oil into your scalp to ensure healthy skin and boost hair growth or work it into your ends to repair all repairable splits and/or damage.
Mixing essential oils to create potent infusions or adding individual oils to either directly your hair or your shampoo/conditioner is a good natural hair care routine to try out. And basil is here to help you achieve that steady hair growth you've always dreamed of! When used regularly, basil oil improves the overall condition of the scalp as well, creating a healthy, balanced environment necessary for optimal hair growth.
Application: Basil oil mixes well with both water and other essential oils so it can be either mixed with your shampoo/conditioner and used regularly or combined with other oils and used as a powerful invigorating and nurturing treatment.
The last on my list of natural oils for hair worth checking out is this wonderful oil many of you recognize as a so-called carrier oil. It works wonders for brittle hair that breaks off easily and it's also a carrier which means you can mix it with all these other oils to create your own hair-care mixtures.
Application: Add a few drops of other essential oils to Jojoba oil and apply to your hair and scalp.
So which one of these wonderful oils for hair are you going to incorporate in your natural hair care routine?
Top Image Source: indulgy.com
{{#comments_count}} Show Commnents ({{comments_count}}) {{/comments_count}}