COMMENT
There are two Pantone Colors of the Year for 2016. One is rose quartz and the other is serenity. As beautiful as its name suggests, serenity is a cool and tranquil shade of pale blue. It is described as "weightless and airy, like the expanse of the blue sky, bringing feelings of respite and relaxation even in turbulent times." If you've already embraced the unnatural hair color trend or are ready for a change here's serenity hair inspo that won't leave you feeling blue.
1. Serenity Blue in All Its Glory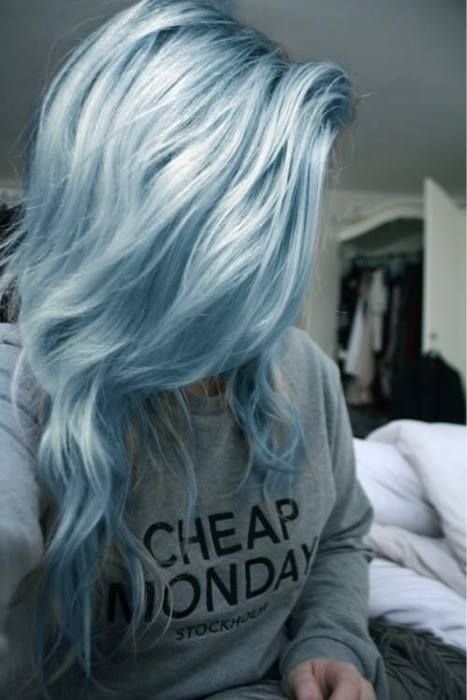 Via
De hipste kleuren van 2015
2. Multi-colored Blue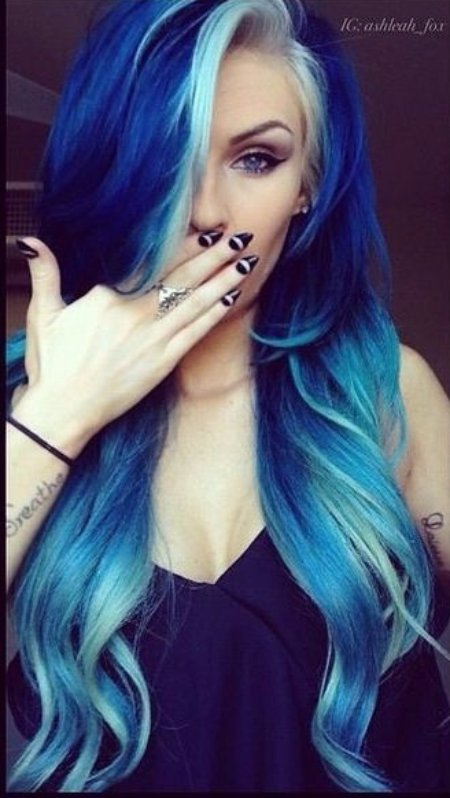 Via
17 Great Blue Hairstyles
Serenity is the perfect foil for other deeper shades of blue.
3. Beautiful Blue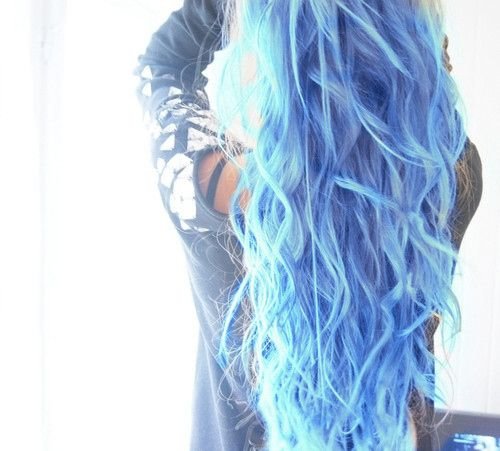 Via
27 Stunning Shades Of Blue
And it lends itself perfectly to beachy waves when you want to evoke the colors of a tropical lagoon.
4. Hi Ho Silver (and Blue)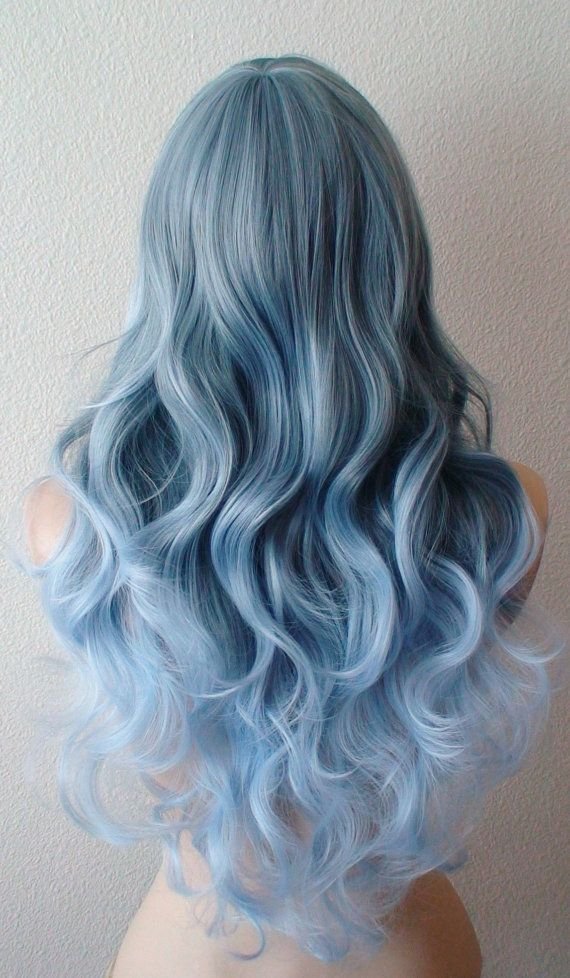 Via
Blue Ombre wig. Pastel silver
Serenity's pale coolness segues wonderfully into silver.
5. Sea Foam
Via
DIY Hair: Five Gorgeous Pastel
Are you thinking of white horses (wave crests) on the beach?
6. To the Edge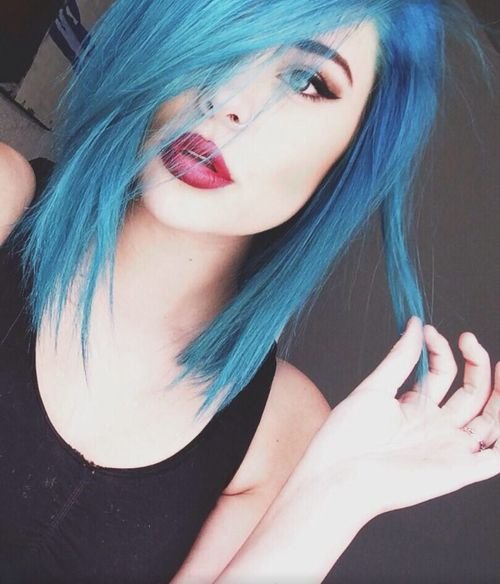 Via
Bold but Wearable Hair Colors
The palest shade shown here is about as far you can push serenity before it becomes a different color.
7. Electric Blue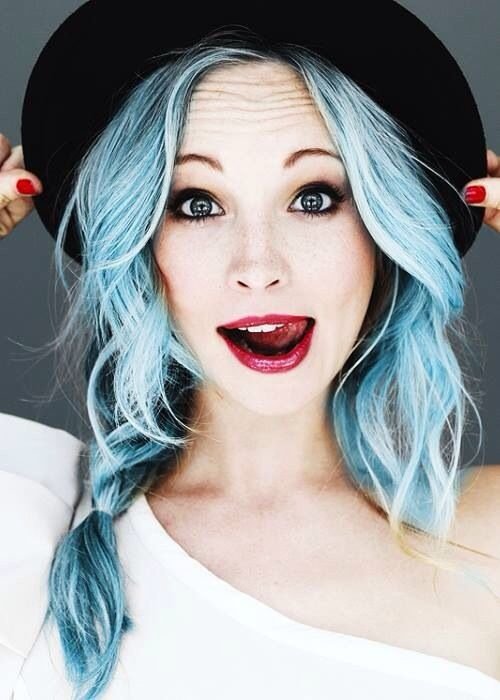 Via
colored hair
Even though described a cool and tranquil shade, it can still be electric.
8. Black and Blue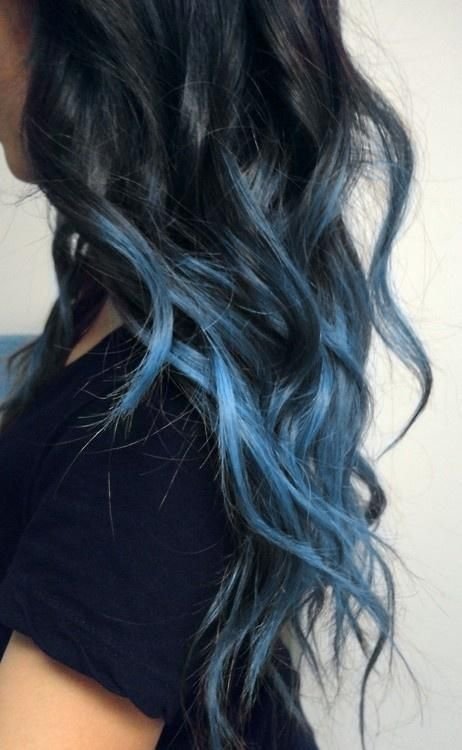 Via
15 Dark Hair Colour Ideas!
Pale blue adds drama to black hair.
9. Pale to the Max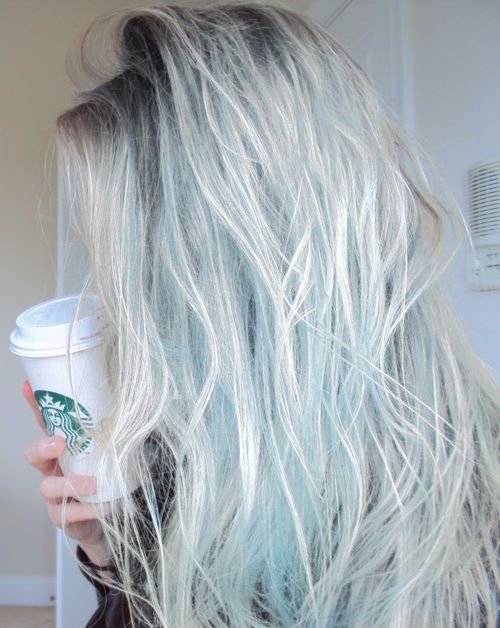 Via
Esther Boutique
This is as far as you can push serenity to the pale edge.
10. Blue Hair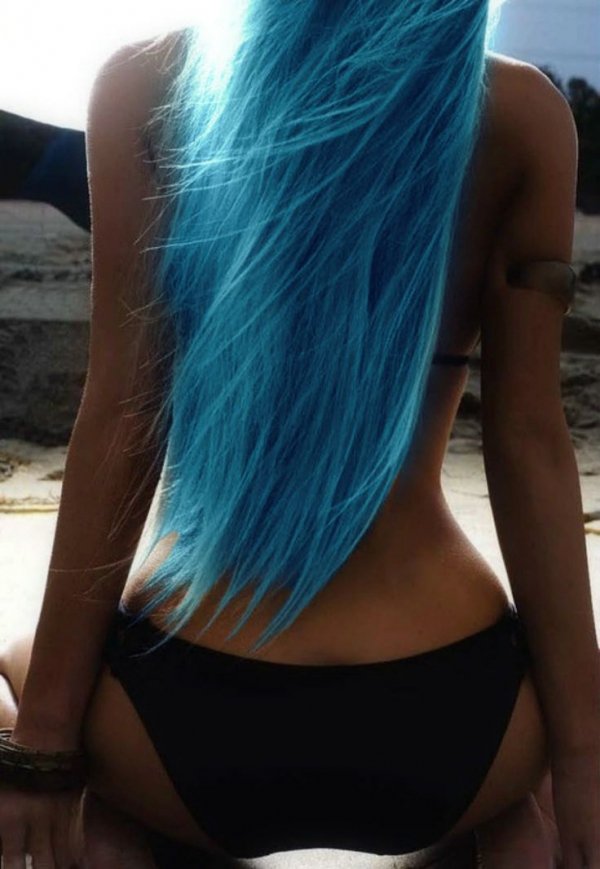 Via
Pins of the Day
11. Blue Meets Punk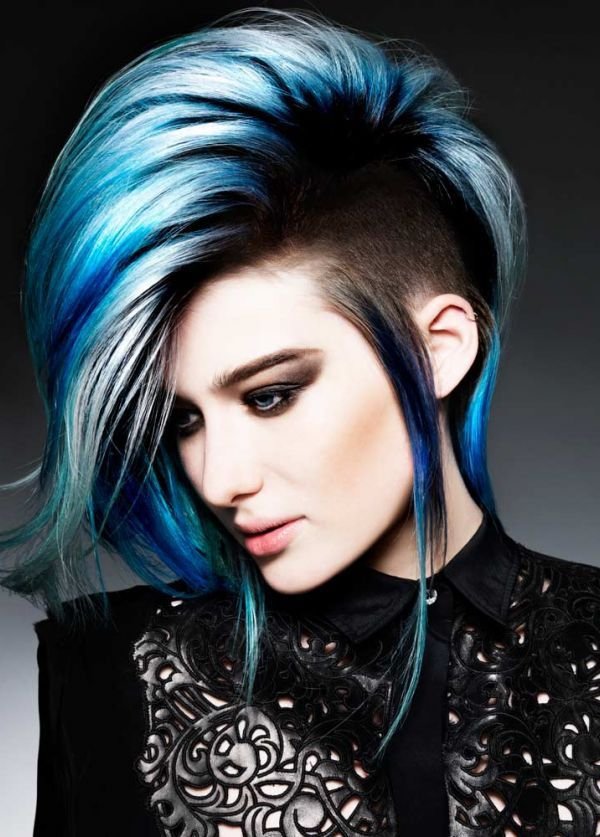 Via
salonmagazine.ca
For girls who like the edge
12. Blue Ombré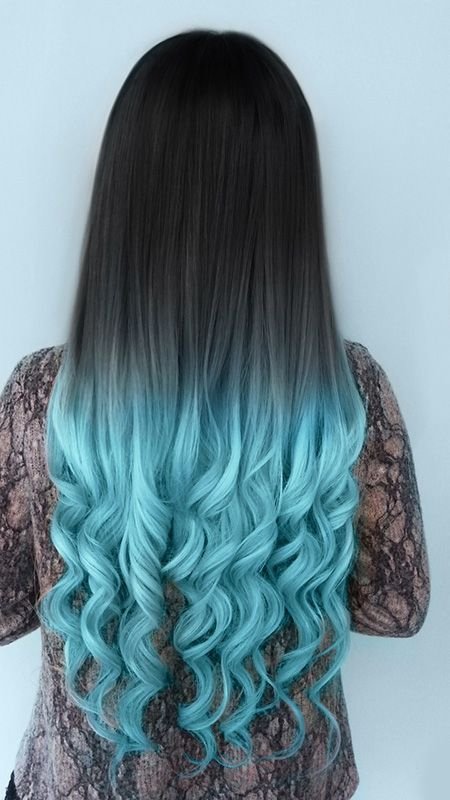 Via
19 Hair Colors You Must
The perfect shade for the tips of an ombré.
13. Blue Color Melt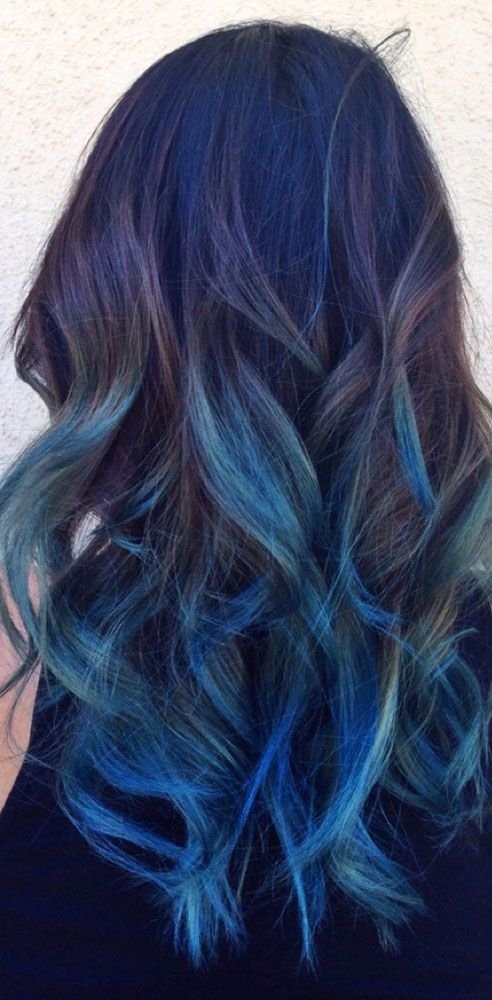 Via
HOW TO: Old School Ombre
It so belongs in here - don't you agree?
14. Blue Dip-dye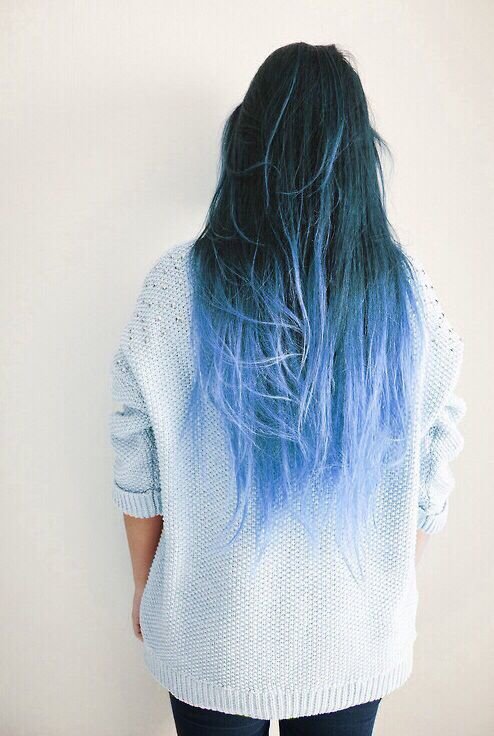 Via
Fall Obsession: Brown Hair To
this is one of my favorite effects.
15. Short Blue Hair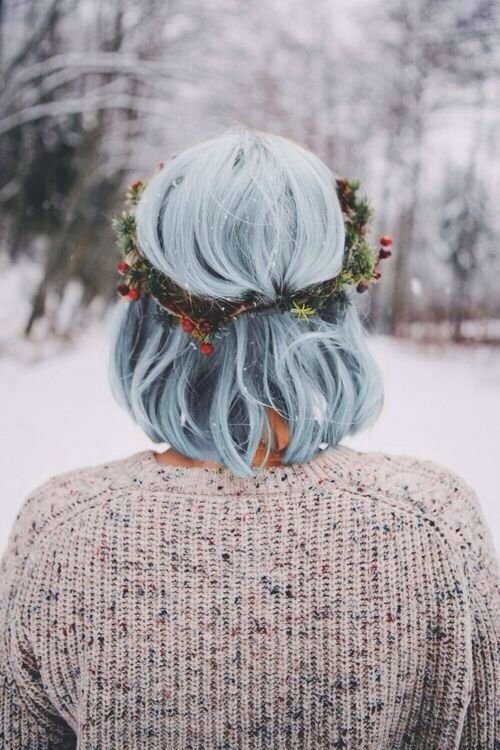 Via
short Tumblr
It's a shade that looks fabulous on all lengths. So ...
16. Blue Bob ...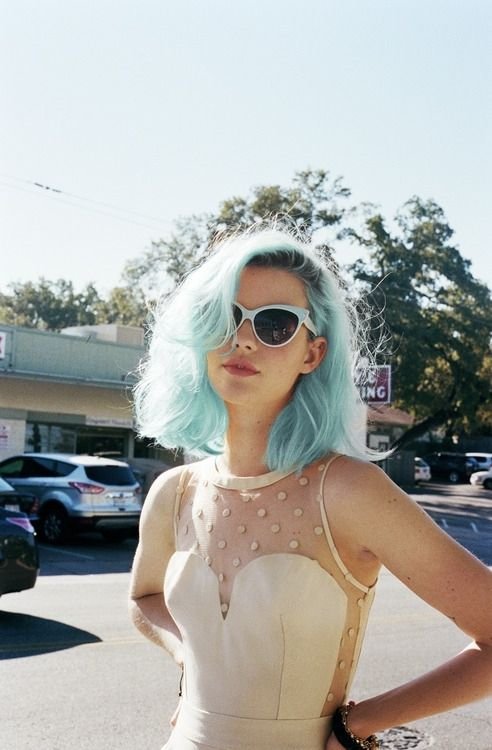 Via
7 Haircut Ideas for Your Next Beauty Appointment ... @Holly
17. Cool Blue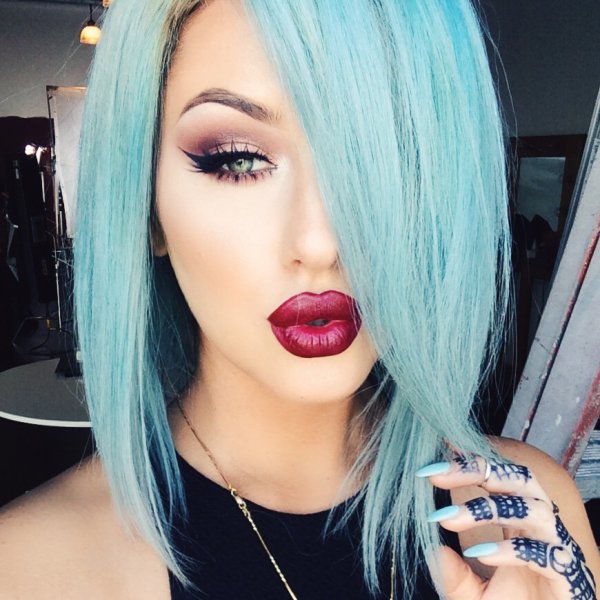 Via
Tiffany Hair Dye TURQUOISE BEACHES
Serenity on its own is ... serene .. truly.
18. Lilac to Blue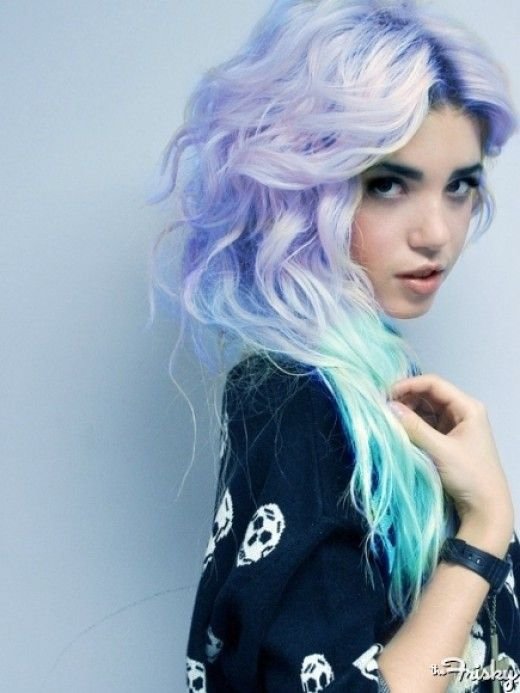 Via
How To Dye Your Hair
Do you love this color graduation as much as I do?
19. Blue Roots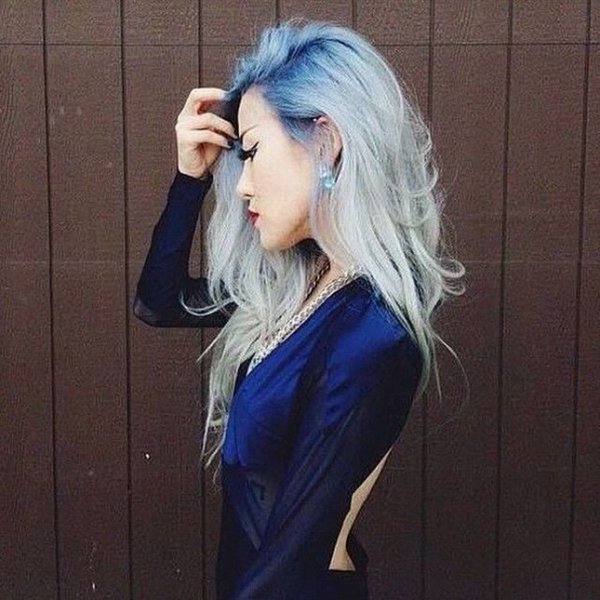 Via
12 Ways to Change Up
Pair your Serenity-inspired locks with a rich hue in the same shade for double the impact.
20. Wild at Heart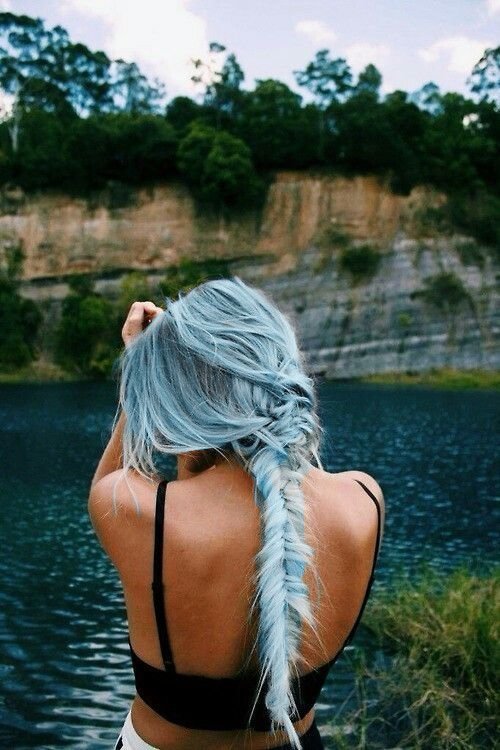 Via
Swandive
Can hair give you wanderlust? I say yes!
21. Blue Drama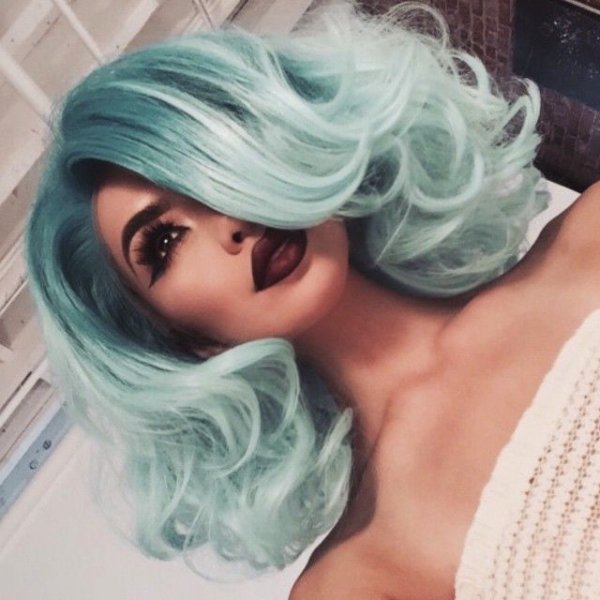 Via
Human Hair Extensions Human Hair
What is it about colored hair that adds drama to a hairstyle?
22. Stormy Blues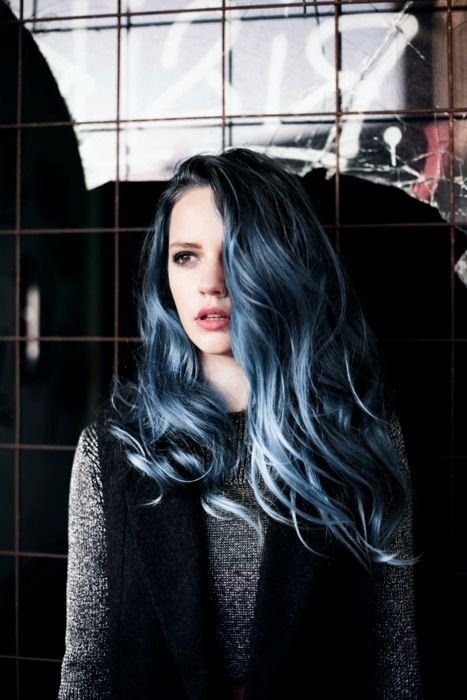 Via
Hairfumes: 6 sweet-smelling sprays for
I am seriously loving serenity with black.
23. Brown to Blue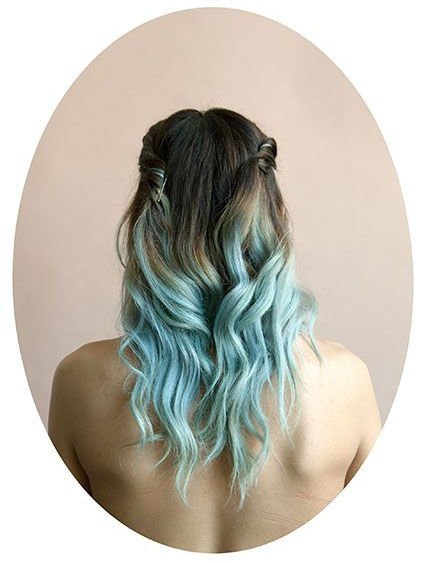 Via
This Photo Series Shows The
The brown at the crown is my hair color. Should I go blue?
24. Through the Blues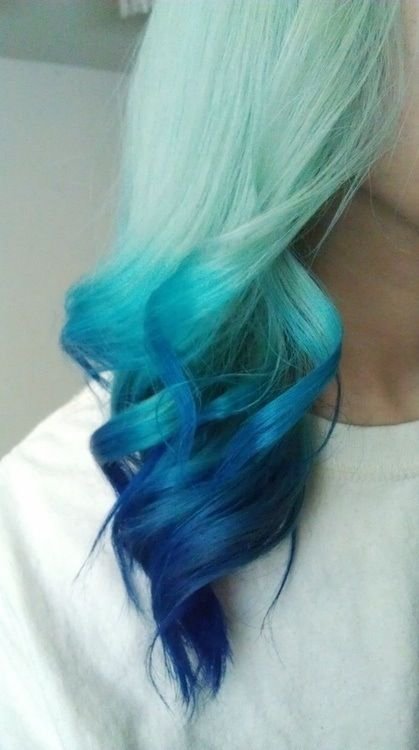 Via
16 Amazing Colored Hairstyles
Serenity through turquoise, through teal through indigo. Beautiful blues.
25. All the Blues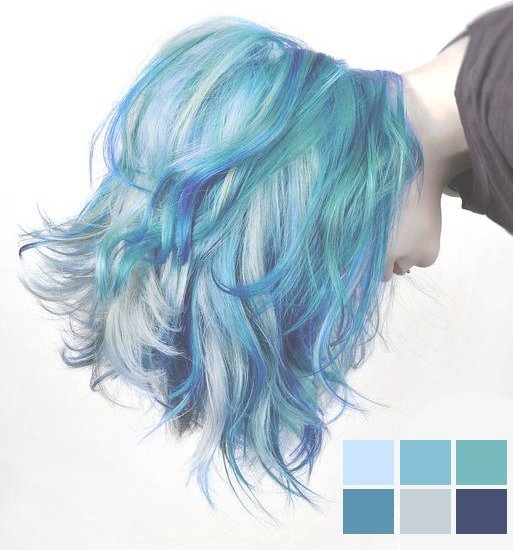 Via
20 Color Ideas for Short
26. Opal Hair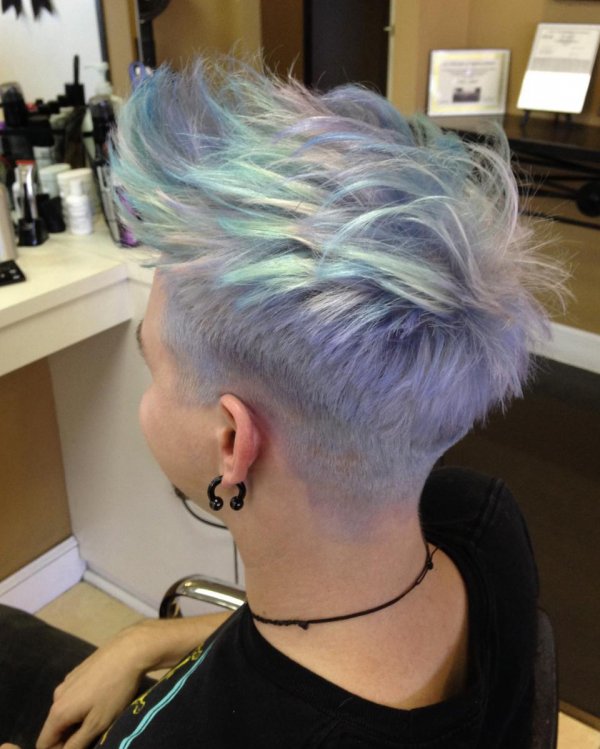 Via
HOW-TO: Opalescence - Opal Haircolor
You can't capture the flashes of opals without serenity.
27. Sleek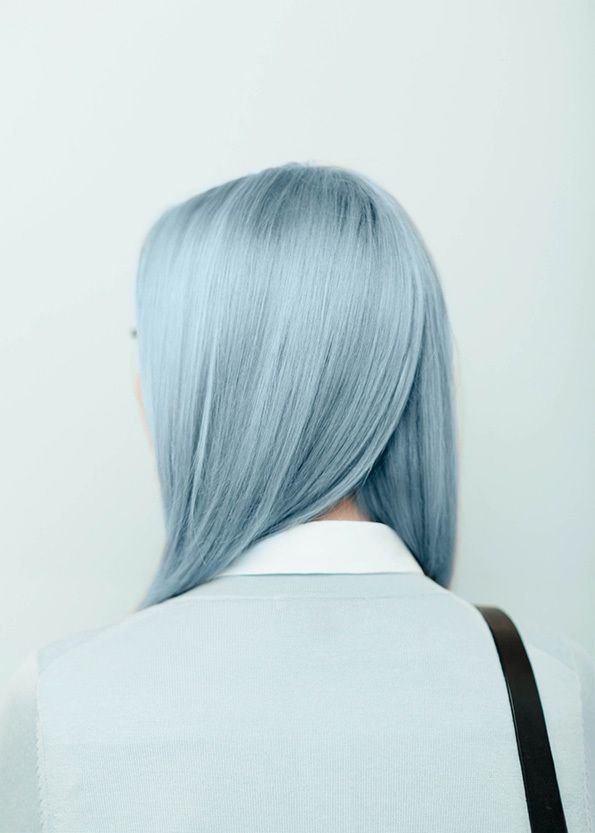 Via
minimalissimo.com
A showcase of a stunning color.
28. Blue Beauty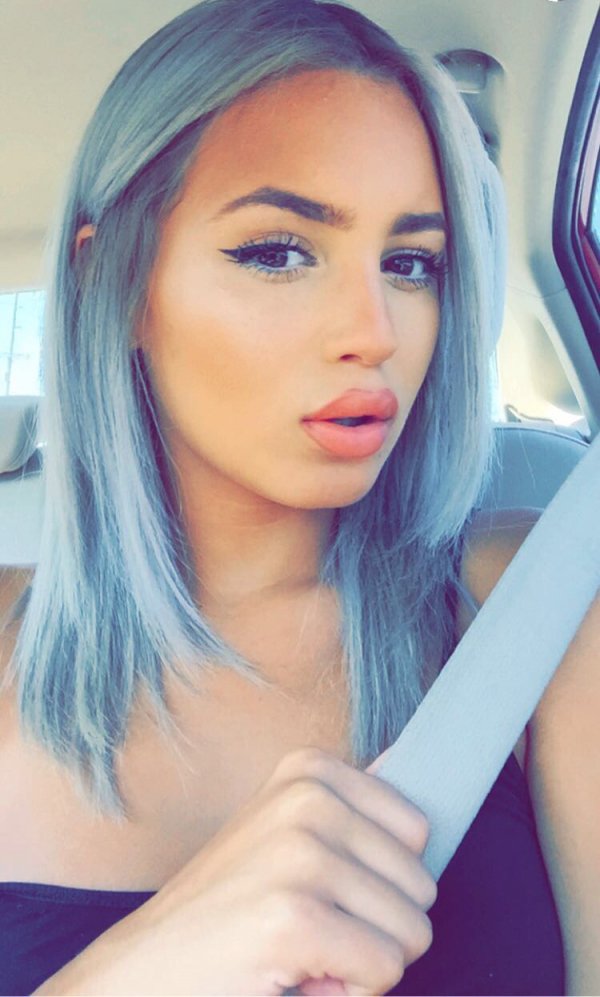 Via
Bombshells @clothesmindedx3
The more I see, the more my courage to go blue is building.
29. Blue Ombré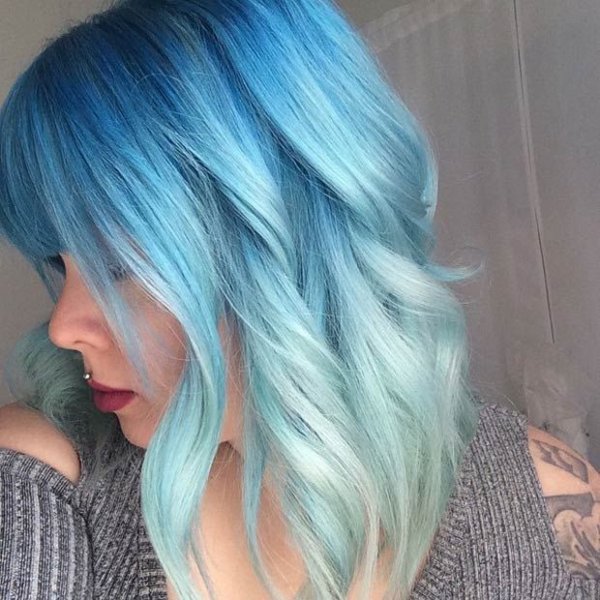 Via
29 Blue Hair Color Ideas
So pretty. Don't you think?
30. Split-Dyed Hair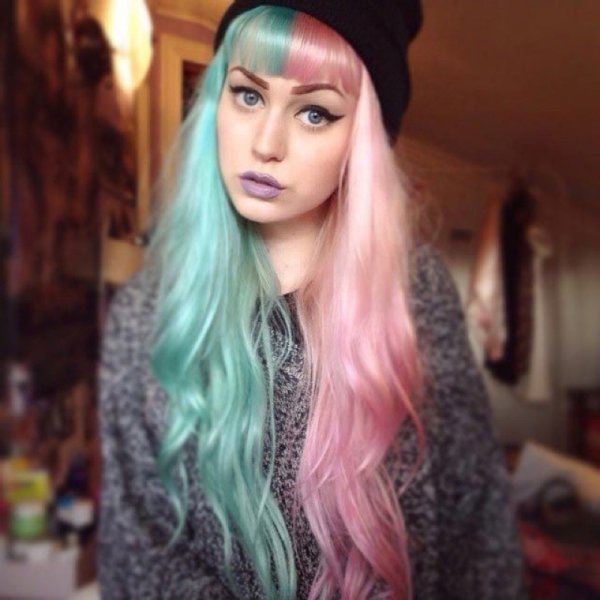 Via
28 Ladies Who Perfected Split-Dyed
I just had to include this because it has the two Pantone Colors of the Year for 2016
31. Celebrity Inspo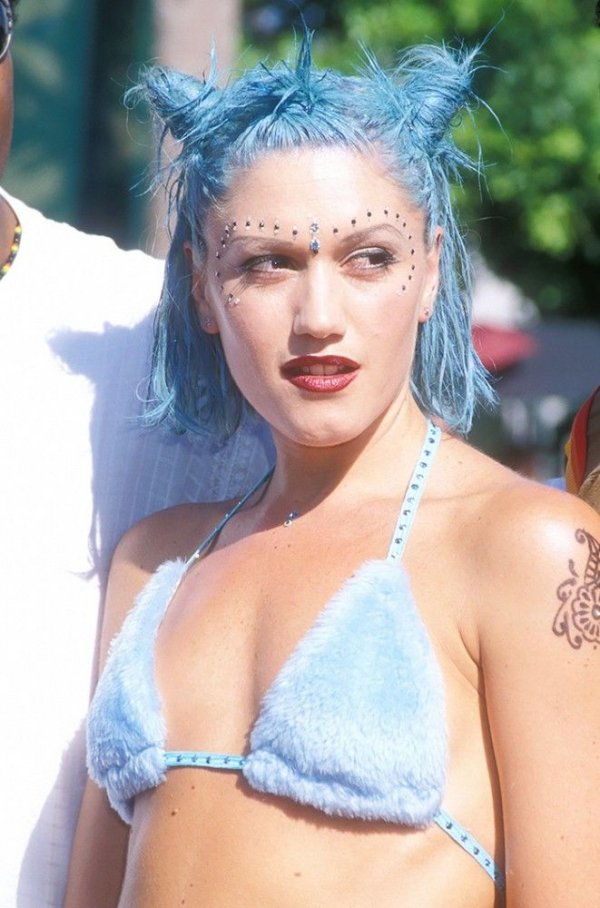 Via
15 Epic Beauty Looks That
Gwen Stefani showcased blue hair styled in three mini top knots way back in the '90s
11 Basic Things All Men 👨🏾💑 Want from Women 👠💋, but Will Never Tell 🙄🤐😶 ...