10 Tips on Choosing a New Hair Salon ...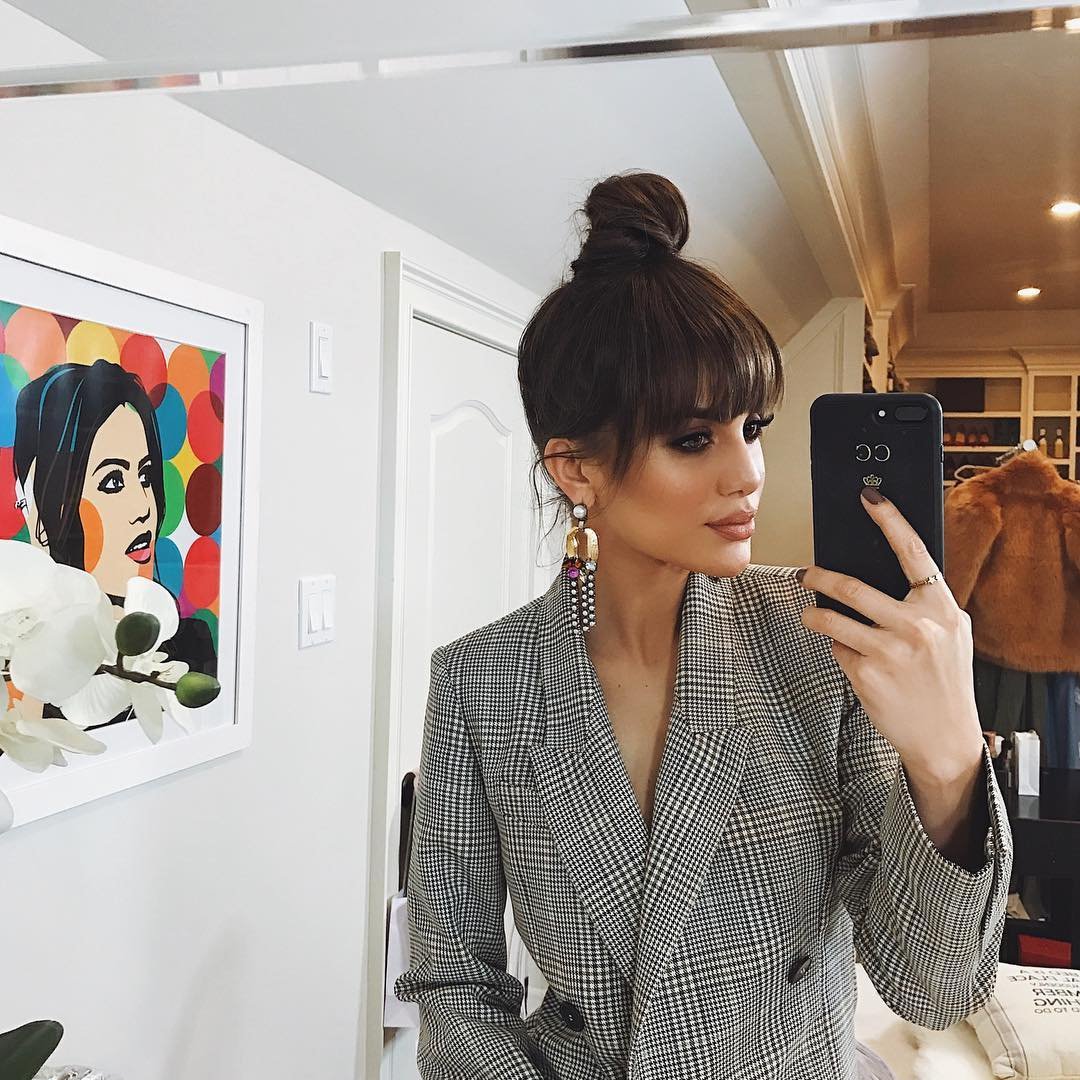 If you've just moved to a new city, or you're just looking for a change, you might be wondering how to choose a hair salon. I can help! I've chatted up my own stylist, Toni, and she had some excellent advice to share. Here are 10 tips on choosing a new hair salon… thanks, Toni… now call me, so we can schedule some highlights!
Your friends at work and at school can be a wealth of information when you're choosing a new hair salon. Ask them where they get their cuts and colors, and which particular stylist they use. Chances are, they'll be happy to share stylists… as long as you don't dig for which shade of blonde they are, exactly.
Most salons have a website of their own, or a Facebook page. Either one is another great place to get information when you're wondering how to choose a hair salon. I love looking on Facebook because happy (and unhappy) clients will leave photos and stories to go along with their experiences.
Before I use any new salon, I visit them in person before I make an appointment. I'll check out the facility to make sure it's clean, and to see how busy it is, and who the clients are. If it's modern, clean, busy, and if the clients look to be about my age and if they look well-groomed, I'm in!
You wouldn't trust your hair to a woman with a bright blue mullet or a guy wearing torn, filthy blue jeans, would you? I've seen these two stylists, and other interesting specimens, on visits to scope out new salons. Check out your own stylist ahead of time to see how they present themselves, and what they look like — it seems shallow, but if they can't take care of their own appearance, you might not want to trust them to take care of yours.
It won't matter that you've found the perfect salon if you can't afford a shampoo there, let alone highlights and a trim. Salons and individual stylists can vary wildly in price, so before you make a firm decision, make sure their prices fit into your budget.
You've seen the salon, checked out the stylists, now you might want to consider chatting with one or two clients. I do this on Facebook, reading comments and wall posts, but feel free to do it in person, too.
I love the idea of spending my money to help the local economy, so I always choose a hair salon that's individually owned, and not a big chain, like Grondin's or Fantastic Sam. Aside from the economic impact of spending my money locally, I've also noticed that most small salons tend to do a better job.
Before choosing a new salon, find out what services they provide, so you can consolidate. My salon does manis and pedis, style, color, tanning, and even facials and massage, so most of their clients, including me, are able to do everything beauty-related all in one go. So convenient!
If you've narrowed your choices for new salons to one or two, it's time to schedule a trim or highlights at each. Give the salon a chance to impress you, and feel free to let them know when you make the appointments that you're in the process of choosing a new salon, so they can really knock your socks off!
If you've given the salon a chance, and they didn't impress you, don't be afraid to provide honest feedback about what you did and didn't like… and don't be afraid to keep looking. There are so many salons out there, you shouldn't have to settle!
Now that you've read my (and Toni's) tips for choosing a hair salon, do you feel ready to scrutinize the local stylists? Which of these tips do you think you'll use when you're looking for a new salon? Or do you have another idea to share?
Top Image Source: pinterest.com
{{#comments_count}} Show Commnents ({{comments_count}}) {{/comments_count}}